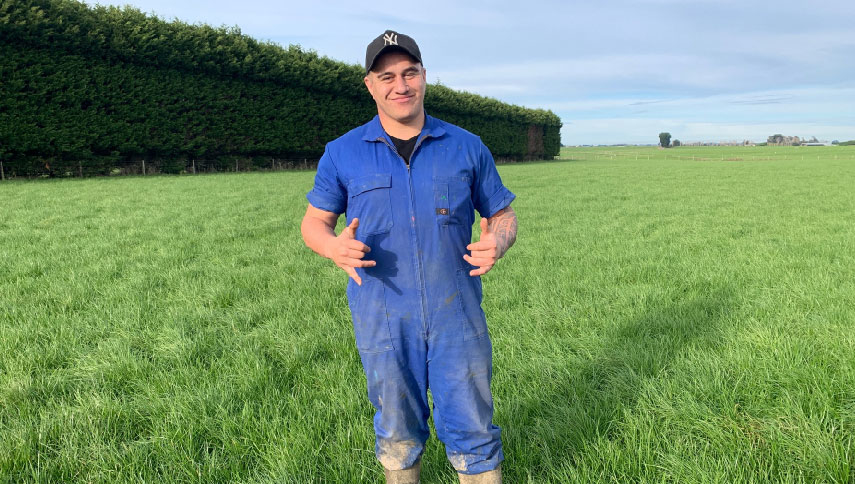 How to keep Farmstrong
---
Farmstrong is a nationwide, rural wellbeing initiative that helps farmers and their families cope with the ups and downs of farming. Over the last four years more than 15,000 farmers have participated and improved their wellbeing as a result.
Farmstrong's all about sharing the things farmers can do to look after themselves and the people in their business, so they perform well, live well and farm well. Farmstrong offers practical tools and resources through its website, workshops and events inviting farmers to find out what works for them and 'lock it in'.
One of Farmstrong's main ideas is that if people invest in their wellbeing when times are good, they'll have plenty to draw on when times are more challenging.
You can do this by:
Staying connected with mates – surround yourself with a network of people you can reach out to. It can be as simple as having a conversation in the pub or over the fence.
Keeping active – Biking, walking, hunting, team sport – whatever appeals. It keeps you 'farm fit', boosts your mood and gets you off farm.
Taking notice of the small things in life – when you're working, take a moment to stop and enjoy the view or the nature. Not a bad office, is it?
Being curious and learning new things on or off the farm
Giving back to the community, helping friends and neighbours.
If you do these things regularly they will become habits that help you to keep things in perspective when the going gets tough. Over the next month or so, some of the farmers who've participated in Farmstrong will be sharing what they do to cope with the challenges of farming through our social media channels.
People like contract milker and agribusiness student Cheyenne Wilson.
'Managing isolation is the toughest thing. That's why I leave the farm when I'm not working. I need to be around people. On my days off, I always get off farm, whether it's to catch up with friends or go hunting,' she says.
Southland contract milker Tangaroa Walker says it's important to remember to look after yourself so you can actually enjoy the job.
'It's funny isn't it? We go to school and do farming courses and learn about all these things, but nowhere do you learn about how to look after yourself by eating properly or making sure you call a friend when you're stressed. No one teaches you that. That's why I think Farmstrong's the best thing since sliced bacon.'
Southland farmer Dylan Ditchfield sums things up nicely.
'The number one thing is to look after myself. If I don't look after myself, I can't look after my family, our team, our farm.'
We've also lined up some on-farm stretching and conditioning video clips you can use to keep 'farm-fit' over summer, so keep an eye out for these. Thanks to Mark Tree, Dennis Kelly and the team at VetSouth in Winton for helping us put these together
---
To find out what could work for you, check out our farmer-to-farmer videos, stories and tips at Farmstrong.
---