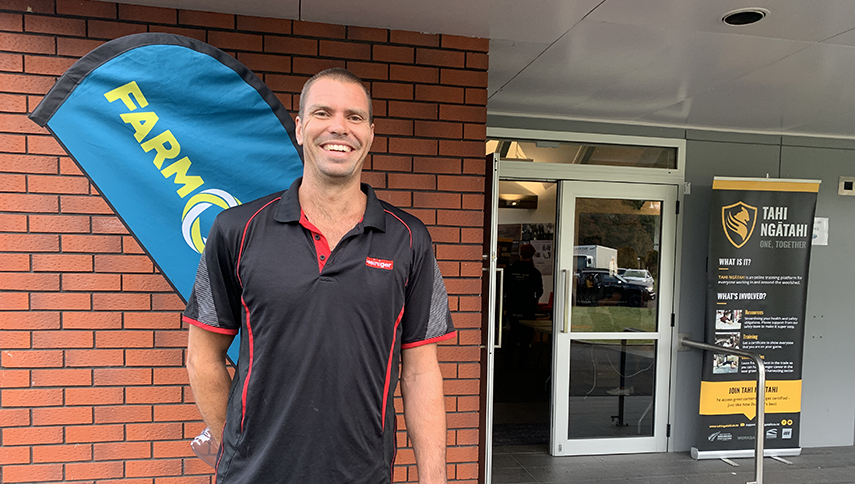 Shear Inspiration
---
Rowland Smith is one of New Zealand's best known shearers. He's set world records and won both the NZ Shears and Golden Shears numerous times. Farmstrong asked him how he looks after himself in such a physically demanding occupation. 
Shearing's in the blood for Rowland Smith – his father and brothers were shearers, and shearing had taken him all over the world – Latvia, Finland, USA, Australia, Ireland, Scotland, Wales and England.
"Shearing's a great job because you're out there doing it every day, you're not stuck in an office. I've travelled the world for years on the back of a handpiece," he says.
Shearing is unique in that as well as being a job, it's also a competitive sport. Iconic events like the NZ Shears in Te Kuiti and the Golden Shears in Masterton attract hundreds of competitors and large crowds each year.
"Competition shearing is a great way to showcase the industry and the hard work people put in, day after day. That's what these shows are about – improving the industry. I've made a lot of good friends and it's a good chance to catch up with everyone. I love competing," says Rowland.
He's also very good at it. Rowland's been shearing since he was 10 and competed in his first novice competition at 13. He now has seven NZ Shears titles and seven Golden Shears titles to his name. He also won a world title in 2014 in Ireland and in 2017, the Hawkes Bay-based shearer smashed a world shearing record in England, shearing 644 romney and crossbred ewes in eight hours – averaging 44.72 seconds per sheep caught, shorn and despatched! The event was live-streamed to thousands of shearing fans around the world.
At the recent NZ Shears in Te Kuiti, we asked Rowland how he's stayed at the top of his game for so long – 21 years.
How do you keep in good nick?
"Shearing is one of those jobs where you've got to be shearing to be 'shearing fit'. I also do training after work in terms of my strength and endurance."
You've made a series of body conditioning videos for wool industry. What's the benefit of stretching?
"Longevity. There's nothing like looking after the body to prolong your career. When I was 20 I was told by an orthopedic surgeon to keep going the only option was to fuse my three lower vertebrae, which I didn't think was very clever at that age. So with the help of some pretty switched-on people and a lot of rehab and stretching I haven't had surgery and I've shorn for 20 years, which is pretty impressive."
What about nutrition?
"Yes, fuelling the body properly is one of the big things. You need to look after your nutrition and health to be able to get up and do it again. We can all grab a pie and a Coke and do it one day, but we want to back up every day, so your nutrition and wellbeing really has to be number one."
What about mental skills and handling pressure?
"You can be as good as you like at shearing but if you don't have the 'top two inches' there, it's not going to happen. You need a bit of self-belief and I'm also a firm believer in crossing the 't's and dotting the 'i's pre-work to perform on the day so you don't have to worry about anything. If it's all done in the prep, you've got nothing to worry about."
It's been reported that there's a shortage of shearers in the industry. What advice would you offer young people looking at shearing as a career?
"People laughed at me at school when I said, 'I'm going to be shearer'. But I couldn't think of a better job if you want to work outdoors and see the world. I shore sheep, travelled the world, made a lot of money and made a lot of good friends. It's a great industry to be part of."
---