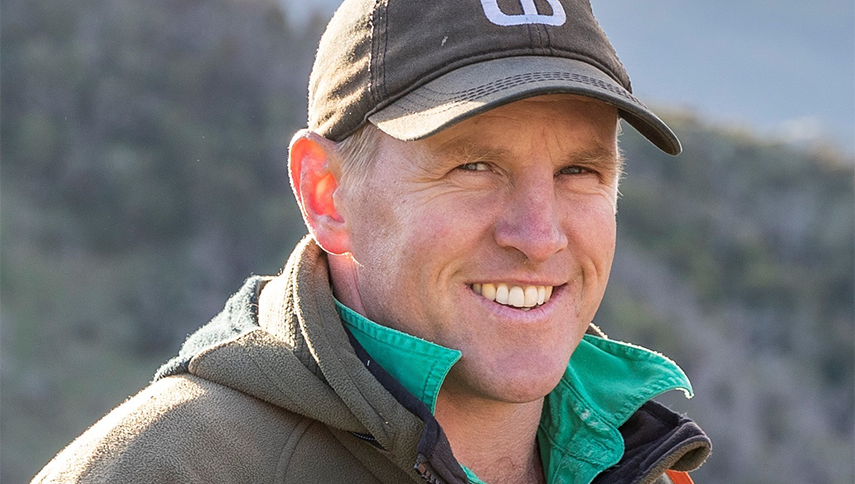 Team effort
---
High country sheep and beef farmer Hamish Murray spent a year on a Nuffield scholarship studying businesses with high-performance team cultures. What he discovered was that before you can work on your team, you need to work on yourself.
Hamish Murray has an impressive CV. He's played top-level sport, studied overseas and now works with a team of seven full-time staff running Bluff Station in the Clarence River Valley. The diversified operation includes 5500 merino ewes, 950 Angus and Hereford breeding cows and 750 bee hives.
"I love the variety of farming. The particular valley and property where we are just gets into your blood. It's isolated and beautiful. I love being outdoors with our animals. I'm happiest when I'm out riding a horse and shifting stock. I spent the earlier part of my life getting an education and learning to do things other than farming, but for me coming back to farming was about giving my children the opportunity to grow up the same way I had. Learning to dam a creek, ride a pony, shoot a rabbit, those kinds of things. That's the main reason we love doing what we do – just being able to have our children (7,5 and 3) as part of our working life," he says.
Reaching breaking point
But none of that prepared him for the drought of 2014/15 that hit Marlborough and North Canterbury. "I'd always pushed myself physically and mentally in anything I'd done. But I'd never reached breaking point. We ended up with stock on 14 different properties! Trying to keep everyone going when you had no control over anything was so draining. I reached an emotional breaking point I hadn't experienced before," he remembers.
"The funny thing at the time was that I didn't think I needed any help! It wasn't until my sister pulled me aside and told me to get some professional help that I began to realise. It still took me another 6-8 months to begin that journey, which has now continued for 5-6 years!" he laughs.
Hamish's saving grace was that he loved learning as much as he loved farming. "Anytime I'm learning something new, I'm excited and energised. So that's what I did. I realised there must be a better way to look after myself and staff we work with, so I began a journey to discover my own values and source of energy, learning to lead myself before I could lead our team."
First, he began by analysing his own strengths and weaknesses with a professional coach from outside the farming world. He quickly realised the traditional concept of 'the boss' having all the answers was not only personally unsustainable, it was holding others back.
Learning to understand yourself and your team
"The biggest thing I learnt is that leadership means dropping your ego and getting out of people's way. Once you work out what fills your cup – what you're actually good at – you're much more open to getting help with the rest. But to do that you need to drop that idea of being 'the boss'. For me now, leadership is about asking the questions that help others achieve. It's more of a coaching role."
Hamish's Nuffield studies involved spending time with a range of businesses from Silicon Valley, California to Health Care in the Netherlands and the Crusaders rugby franchise in Christchurch. Their constant focus on 'soft skills' and shared values wasn't lost on him. He soon started applying the approach to his own business.
"Soft skills are things like the way you communicate, make decisions, reflect and feedback as a team. Everyone has a preferred style based on their nature so it's about developing that self-awareness together as a team. Trying to understand why people are the way they are. For example, my father follows his gut instinct, whereas I'm more analytical and the detail person. If you understand that about each other, you can combine to make a good decision."
"We've also done an exercise with our team to agree on what values will drive decisions in our business. Ours' are – "stand together and celebrate success; back yourself and own it; have fun- "this is it" and "be your best self". It's empowering everyone to move forward and allows me to stand back and let the others lead. We try to have 1-2 team sessions each year to look at ourselves and refresh those ideas."
Hamish's family has also worked out their 'why'. "We've agreed as a family and a business that we want to share the joy we get out of farming and help the people who work with us to grow. If we can share our land and produce and experiences with others and then we'll enjoy our farming."
He's confident it's paying dividends. "Obviously you can't put a dollar value on it but in the last 5 years our staff turnover has been minimal so that's a great measure. It sounds a 'soft' thing but as farmers it's important to create an environment that allow others to flourish. That's how you attract and keep good people. We've learnt our staff are every bit as ambitious as we are."
"Everyone talks about these companies in Silicon valley and how they're so great. What do they do to make people love working there? It was great to dig in and see what made those places tick and apply some of those things back in my own business."
"So even though we are a long property and it can be about 2 hours from one end to the other, we still make time for face-to-face communication not just about the business, but taking time to understand about people's families and building trust and relationships around those things. Because when the chips are down, that's what keeps people together and makes sure we are all pulling together in the same direction."
Hamish is quick to point out that creating a top team will always be a work-in-progress. "The need for shared learning is continuous. It's something you have to keep coming back to especially when new staff join."
Getting the right work life balance
His own life has achieved a better balance. Despite the demands of the business, every three weeks or so, he heads off farm to recharge his batteries whether it's to play team sport or go for a bike ride.
"Sometimes it's not until you get to breaking point, that your own learning and reflection kicks in. The journey for me started at a real low, but now I look back and think I'm incredibly lucky to have had that experience. The support I've had from my family and our team, the groundwork we've done together as a team has really given me the confidence to keep learning and grow our business. I'm excited for farming and the opportunities in front of us in terms of learning and developing our team."
"That's why I think the awareness Farmstrong has created around people speaking up if they're 'under the pump' is significant. Our family is closely knit and I wouldn't be here today unless I had them supporting me. If sharing my story sparks people to get some help, and makes a difference for one or two people, then I'm happy."
Farmstrong is an award-winning rural wellbeing programme that helps farmers and farming families live well to farm well. To find out what works for you and 'lock it in', check out our farmer-to-farmer videos, stories and tips on  www.farmstrong.co.nz.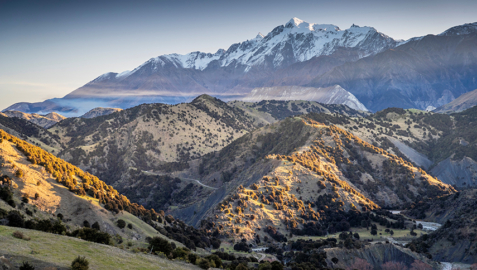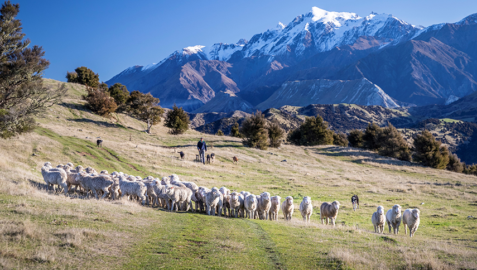 ---