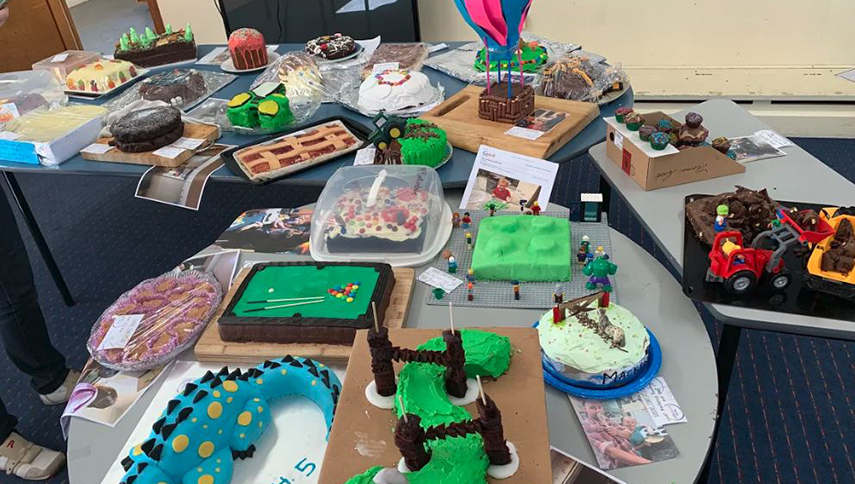 School fun day unites farming community
---
Tiny Hororata Primary School in rural Canterbury recently hosted a special day of fun activities to promote the five ways to wellbeing and bring the local farming community together.
Families also took part in a baking, sculpture and photo competition in the lead up to the Primary Focus Day, which was held in May.
The fun day is in its second year and was organised by a group of students from Lincoln University involved in the scholarship programme, Future Leaders. It is also the second year the fun day has been held at Hororata Primary School.
Local Alice Wright, who lives on a farm and is the PTA president and mum to three young daughters, says the day was awesome.
"We had a ball on the day and we loved doing the baking and sculpture challenges at home together. My husband and eldest daughter baked a cake and then I made a gumboot table with her."
She says it was good to swap the traditional male/female roles around at home.
"Usually I'm doing the baking and my husband is making things so it was good to swap it around and good for the kids to see that dad can bake and mum can make stuff."
She says the day was a great opportunity for local families to mingle, take a break and get to know each other.
"There are a lot of new families, many from the Philippines, so it was great to meet them and make them feel welcome. We'd love to do it again next year."
Bringing people together
Future Leaders participant and third-year Lincoln University student Phoebe Topp helped organise the day.
She says the idea behind it was to encourage parents to spend quality time with their kids on and off the farm, promote mental and physical wellbeing and bring the local community together.
"We held a dad's baking competition, a mum's sculpture competition and a family photo competition to encourage families to spend quality time together at home," Phoebe says.
She says it was fun to see on the day what the dads had baked with their kids, what the mums had made with their kids and all the photos.
"I had one mum come up to me and say how awesome it was to have her husband bake a cake for the first time and that he'd had lots of fun doing it with the kids."
Five ways to wellbeing
The morning was spent at school with students taking part in activities based around the five ways to wellbeing  (connect, give, take notice, keep learning and be active).
"We had a gumboot throwing competition, a card making activity where you had to write to somebody important in your life and we had a concrete wall where people could write something they're appreciative of, plus heaps of other cool things," Phoebe says.
The parents came to school at lunchtime and stayed for the afternoon.
"In the afternoon, we held a fair which was organised by the senior students to fundraise for their Wellington camp. Everything cost 50 cents and lots of people from the wider community came."
Phoebe says it was the first time some parents had set foot in the school, which has a roll of about 80 students.
"There is quite a large migrant farming community at the school so it was a great opportunity for families to meet each other and for parents to spend time with their kids."
She says lots of sponsors stepped in to provide things like prizes and food and drink.
"It was a beautiful day and everybody had a really good time."
Check out Sam Whitelock talking about the five ways to wellbeing.
---