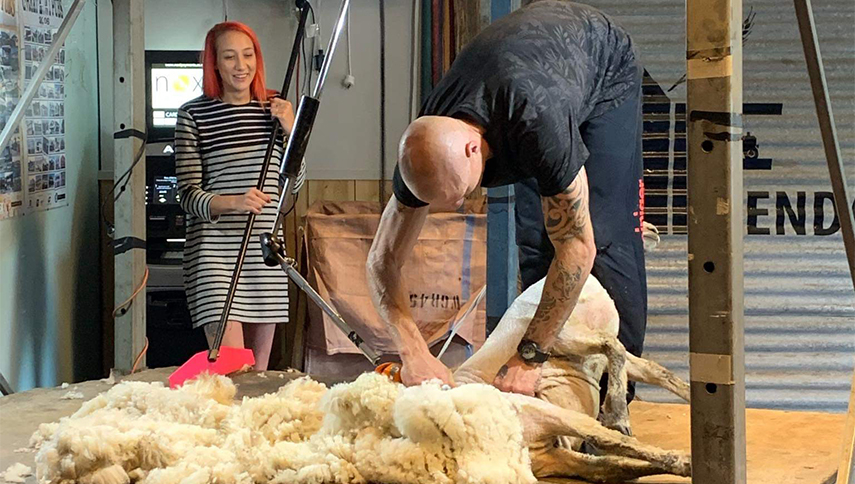 Great turnout for Farmstrong fundraiser
---
A speed shear event organised by the Pendarves Young Farmers in Canterbury has raised more than $5,000 for nationwide, rural wellbeing initiative Farmstrong.
Bridget McFadden, a seed rep with Wholesale Seeds, started organising the event last October approaching local businesses for support and promoting it. All that hard work came to fruition when several hundred locals packed the Rakaia pub one Saturday night to cheer on competitors.
"People came from throughout the district. The place was hopping. There was a good range of folks too, young farmers, retired farmers, families. People even came down from Rangiora. It was a great night," she says.
The first part of night featured an interclub challenge between three local Young Farmers Clubs to see who could win 'The Boot' (literally an old boot on a piece of wood). The trophy has been fiercely contested for more than 30 years says Bridget. Each year the holder of the Boot chooses the next challenge. Activities have ranged from scrabble to clay bird shooting to cheese burger eating.
Competitors ate a chilli, drank a glass of milk, sculled a beer and then sheared a sheep.
Then the real competition started – 18 shearers, divided into novices, an open division and seniors, got their handpieces busy. As the sheep were being shorn, a donation bucket did the rounds of the pub. There was also an auction of goods and services donated by various local businesses.
"People were very generous," says Bridget. "The amount of money raised was phenomenal. The pub also donated 10% of the evening's takings."
Bridget had successfully run a speed shear event in 2018 as a fundraiser for her Young Farmers Club. This time she wanted to raise money for a cause. A friend suggested Farmstrong.
"As soon as I mentioned Farmstrong, people were really into it. Everyone knows someone in their rural community who has been under the pump and Farmstrong is a great way to get people talking about these issues and united behind a cause."
On the night, veteran shearing commentator Norm Harraway included information about Farmstrong into his event commentary. Bridget says people also read the Farmstrong resources that were available.
"I think the conversation around managing stress and pressure in farming has really changed since Farmstrong began. Farming can be quite an isolated occupation and it's easy to lose sight of the fact that the community is there for you if you're under the pump. I guess that was the main message of the night – if you're struggling and need a hand, you just need to sing out. And if you know of someone else who is struggling or has disappeared off the radar, check in on them – cook them a dinner, organise a barbecue or just go and sit on the tractor with them and have a yarn."
"Farmstrong has given farmers and rural communities permission to talk about this stuff. They see a top athlete like Sam Whitelock discussing it and it gets them thinking about what they are doing to look after their own wellbeing."
Bridget says her role as seed rep visiting farmers has given her a good insight into how much things have changed in recent years.
"I've noticed a shift, especially among my generation of 20-somethings. Farmers are definitely more conscious of the need to look after themselves and their mates. You'll hear them say, 'Hey, we haven't seen so and so for a while, is he ok, let's give him a call.' That's the power of Farmstrong."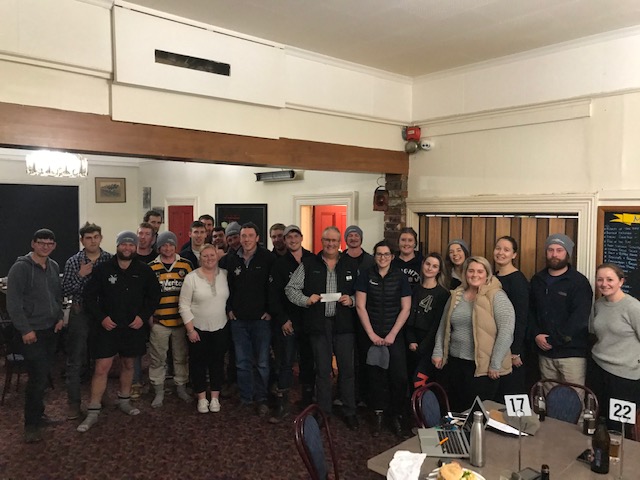 ---