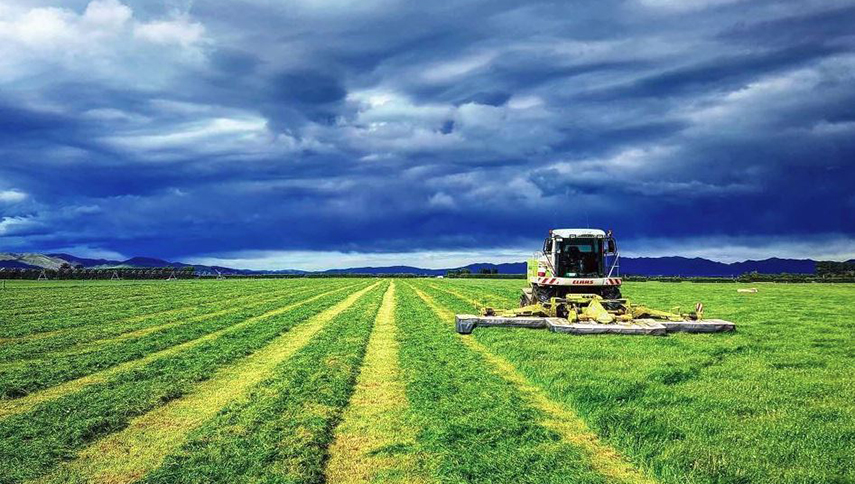 Free meals for workers reaps rewards
---
When North Canterbury Ag & Silage started providing free meals for its workers, the benefits were massive.
During the silage season, which runs from mid-October to March, the company provides free, healthy lunches and dinners to its staff and sub-contractors, who operate agricultural machinery and drive trucks.
The initiative began in 2017 and North Canterbury Ag & Silage director Steve Carr says the company hasn't looked back since. "The benefits have been massive. The guys are much more energetic and their concentration is much better. If you're hungry, you can't focus," Steve says.
"We've seen a huge difference in attitude in the guys since we started providing the meals. They go above and beyond the call of duty and we've found it has stopped silly mistakes being made because they aren't fatigued."
Steve says mistakes with expensive equipment can be costly.
"Not only do we have to fix the machinery, we lose money if guys are parked up. But most of all it puts us behind delivering a good service to our customers. So if we can avoid mistakes being made, it saves time and money."
He says the free meals also improve staff morale. "They appreciate the gesture so are motivated to work harder."
From rubbish to healthy
Steve says prior to the free meals, workers would eat things like two-minute noodles, pies, fizzy drink and hash browns that were cooked in the toaster.
"They were eating rubbish and that kind of food just doesn't sustain you."
Steve describes the free meals, which are specially made by an on-site cook, as "healthy and hearty with no crap".
"The packed lunch is a couple of sandwiches, with fillings like meat and salad, a couple of bits of fruit and homemade baking and bottled water. We don't provide fizzy drinks."
The lunches are delivered to the workers at their accommodation by 7am each morning. "Then dinner is cooked on site every evening for them and delivered to them in the paddock." Dinners can be pasta, a roast, steak, fish or chicken drumsticks – all with a salad and vegetables and water.
"Last season, at our peak we were feeding 28 guys for dinner."
Health and wellbeing key
Steve says the motivation for providing the free meals was to look after the health and wellbeing of the workers.
"It's an added cost for the company, it pays for itself in better efficiency." 
He says the motivation also came from a "personal place", after the company's owner and managing director Johnny Miller had a triple bypass.
"It made him change what he was eating to healthier food. He thought if eating crap was no good for him, then it was no good for his workers."
Steve says the feedback has been fantastic.
"The guys absolutely love it and the farmers we do work for think it's great the guys are getting looked after. We've never had a complaint about them parking up to have their meals."
The company also provides free accommodation on site for those who need it and a free cleaner who also does their washing.
" If you treat staff right, they treat you right."
---