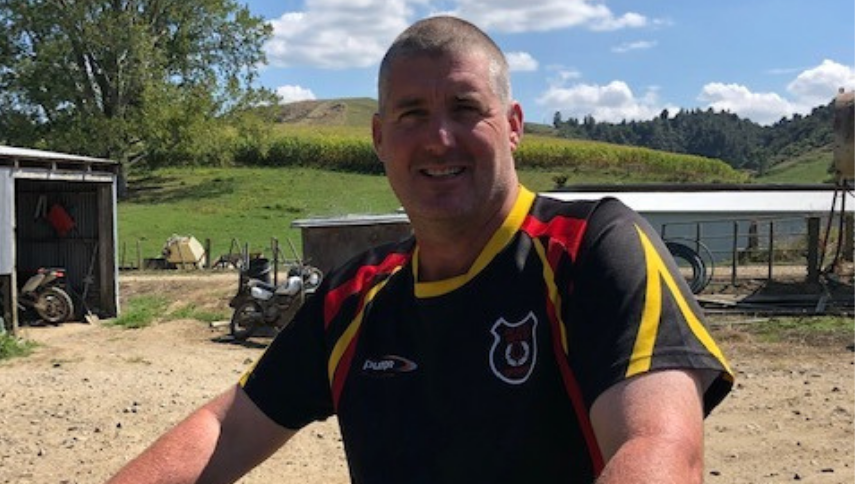 Research shows Farmstrong having positive impact
---
When Waikato dairy farmer George Cawte was growing up, there wasn't much talk in his rural community about wellbeing or the importance of looking after yourself.
But fast forward a generation and things have thankfully started to change, says George, who milks 400 cows on the family's 250ha farm near Otorohanga.
Research carried out by Farmstrong in November 2021 has revealed the positive, practical impact Farmstrong is having on the wellbeing of farmers and growers.
George, 44, says Farmstrong has had a positive impact on him by making him more aware of wellbeing and the practical things you can do to help yourself and others.
"Reading Farmstrong stories and hearing the messages on The Country radio station also made me realise I'd been brought up in the old school mentality of knuckling down and not sharing your feelings," he says.
"Even though I've had lots of support through the years, I was brought up to think a bit like that, so it's refreshing to hear a different point of view."
George, who has four kids aged 11-18, says a Farmstrong message that's resonated with him is that it's okay to go through tough times and feel a bit down and that there are other people out there feeling the same way.
"It's been really helpful to hear other farmers talking about what they're going through and understanding that it's not a weakness to feel a bit down and to reach out for help if you need to."
A different way of thinking
Another area that Farmstrong has reinforced for him is the importance of getting enough sleep.
"Getting enough sleep is an important message and something I'm still working on," says George who sometimes gets only five to six hours sleep a night.
"When I get around eight hours sleep, I feel much fresher and better, especially mentally. You need to rest your mind which also helps reduce the risk of accidents."
George also tries to get off the farm regularly to have a break, something he's able to do because of the great staff he currently has.
"I try to keep the work environment healthy and enjoyable so they don't want to leave. Finding workers is a challenge so if you have good ones you need to hang onto them."
George says he's been guilty in the past of losing his rag a bit with workers, but he's learnt to let the little things slide.
"If your workers are trying their best then make sure you appreciate it. There's a big shortage of staff at the moment so lots of people can't get off the farm, so I really try to look after them," he says.
"It's about treating people how you would like to be treated and I think Farmstrong has made me a bit more caring and more aware if others are having issues."
George says he's noticed from talking to other farmers that everybody is more aware of the importance of wellbeing.
"Farmstrong has definitely played a role in helping raise awareness around wellbeing."
---