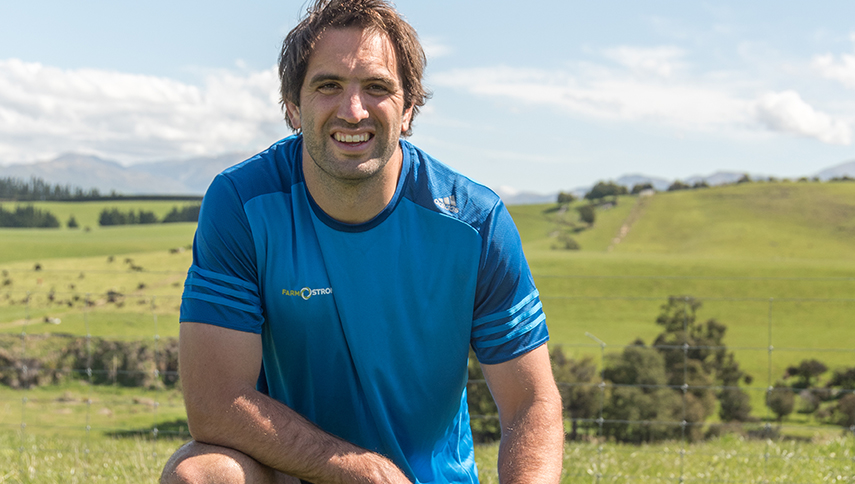 The five ways to wellbeing
---
Farming, like professional rugby, is a job with a lot of challenges, says Farmstrong Ambassador Sam Whitelock. That's why it's important to look after yourself by investing regularly in your wellbeing. Here are five great ways to achieve that.
International research has found that people who thrive have five habits in common:
Staying connected with mates
Keeping active
Taking notice and enjoy the simple things in life
Learning new things to keep fresh
Giving back to friends and community.
Sam explains: "These five habits help keep life in perspective when the going gets tough. That's why I've made them part of my life, because whether you're a rugby player or a farmer there are always going to be things that you can't control.  In rugby it might be the ref, in farming it's the weather and prices."
"I've found the Five Ways to Wellbeing make a big difference. They have a positive, cumulative effect over time and make you much more resilient. This gives you something to draw on when you are under pressure. It also makes you healthier and more productive on the farm."
"Dairy farmers have been sharing with Farmstrong how they use the Five Ways. Here are a few examples to get you thinking."
Dairy farm manager/agribusiness student Cheyenne Wilson
"It's easy to become isolated in farming and withdraw. I noticed that happening to myself a couple of times. It's about recognising that and putting in place strategies from the Five Ways to cope. Mine are:
Surround yourself with a network of people you can reach out to. It can be as simple as having a conversation in the pub.
Keep active – I want to get back to netball fitness so I can play premier grade again comfortably. I'm a competitive person, but a huge part of it is getting off the farm and socialising as well.
Enjoy the small stuff. Sometimes when I'm working I just stop the bike and take a moment to enjoy our amazing landscape."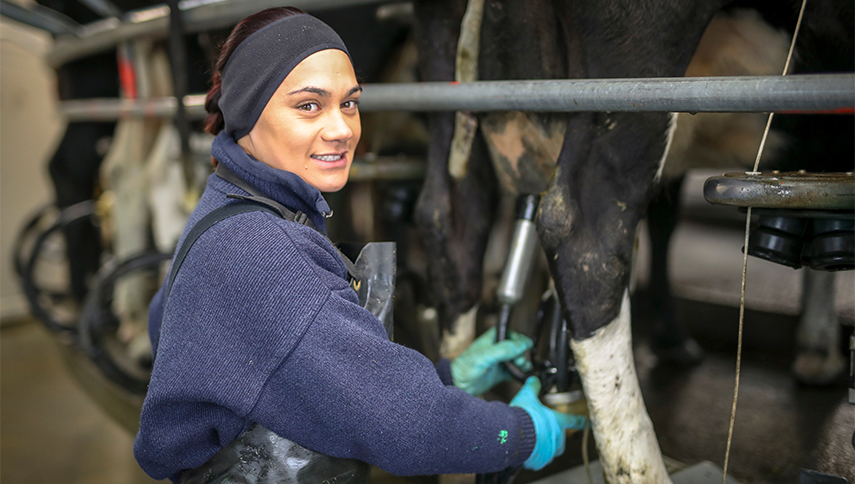 Paul Walker runs a 300-cow, 90-hectare dairy farm in Pongakawa in the Bay of Plenty and is a big fan of the Five Ways.
"I like the Take Notice one. I make sure I enjoy the little moments in farming. Snapshots I call them. The things you get to see in farming that other people never see. You're waiting for a cow to calve at midnight and you've got a sky full of stars. I take that all in and it gives me a lot of satisfaction."
"In farming you could just keep going 24/7 if you wanted to. There's always something else you can do. But no one can go 'hammer and tongs' the whole time. You've got to look after yourself or you're not going last."
"The Farmstrong website has so many resources that can help. It's really simple stuff – eat well, sleep well, lock in the Five ways and then you can function properly and everyone around you benefits – farm, family, staff."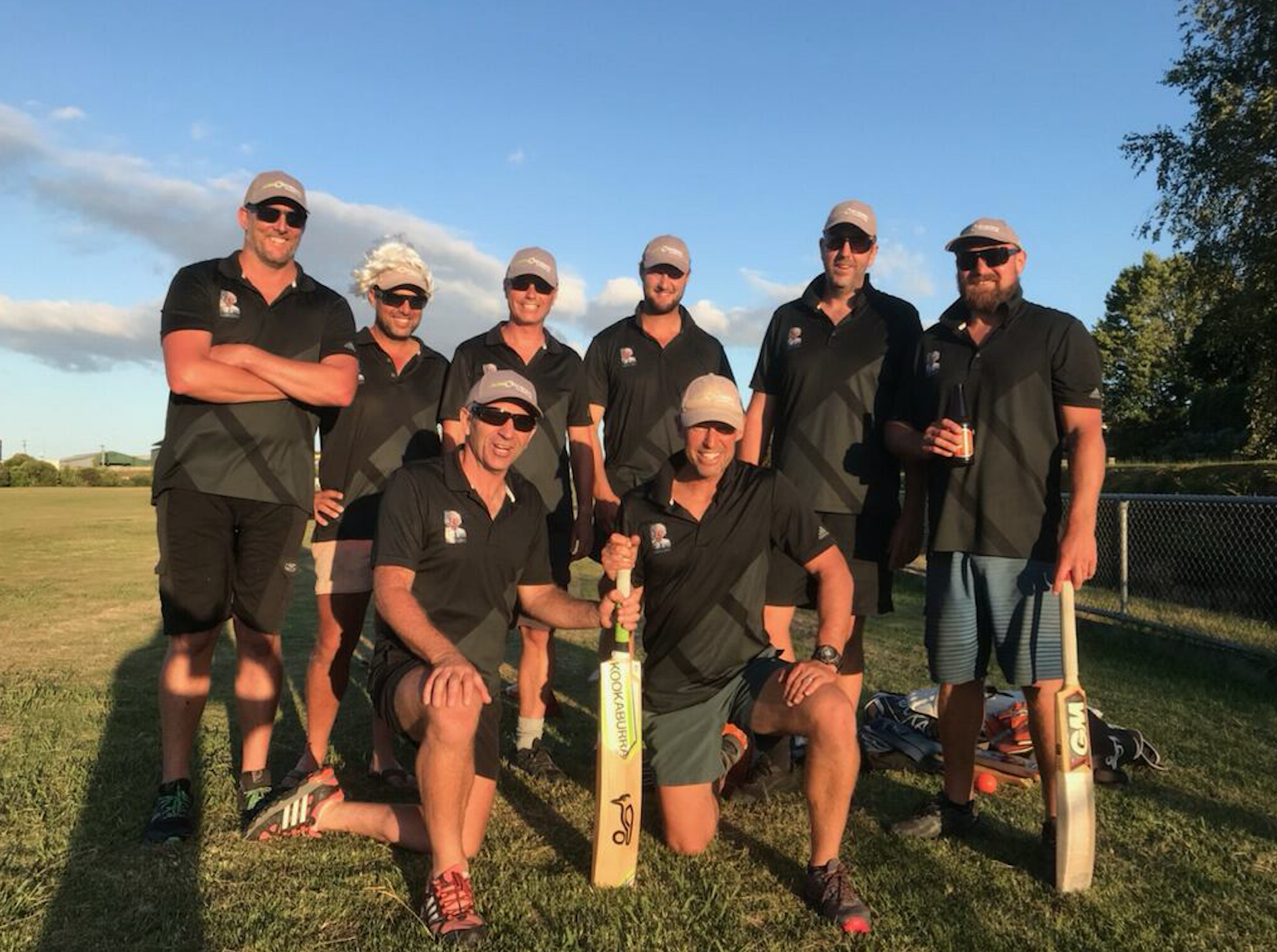 Cambridge dairy farmer Mark Gascoigne found the perfect Five Ways combo at his local cycling club.
"I help to run the Te Awamutu cycle club which ticks a lot of boxes of the Five Ways – giving back, exercise, staying connected. We've got 350 members and run 40-plus races every year on road and at the velodrome. When you're helping people like that it energises you and makes a real difference to your own wellness. I've also recently become a facilitator for the Waikato Hauraki Coromandel Rural Support Trust to help people going through tough times."
"The main thing I've learnt about staying well on the farm is before you can look after your family, your farm and your animals, you've got to look after yourself."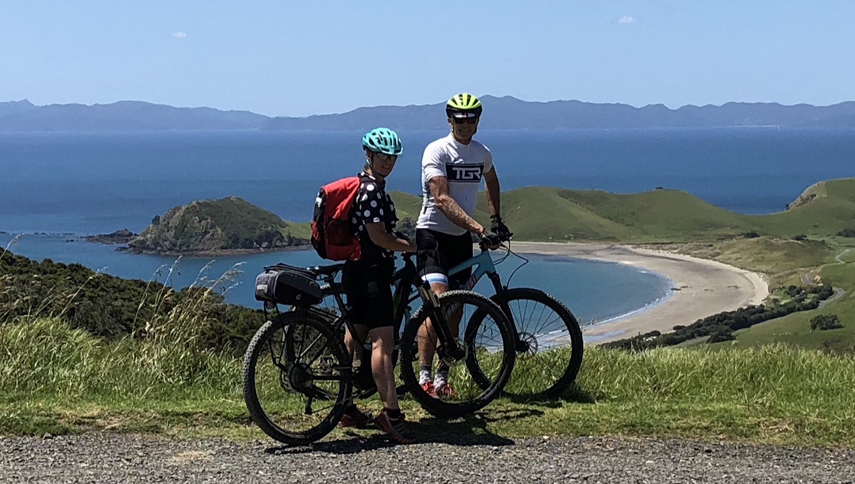 Southland contract milker Tangaroa Walker's favourite 'give back' strategy involves diving for seafood.  
"I like to start my day really early in the morning and get my work done so that later on I can message one of the boys to see if they want to go out diving. I really enjoy free diving and being able to drop off some crays or kinas to families and friends. I come back to the farm thinking, 'Hey, I helped someone today'. It feels rewarding and you start work again feeling great."
North Canterbury contract milker Abbi Ayre draws a lot of strength from staying connected.
"My husband plays golf at least once a week and I do a lot for the dairy women's network. I'm a regional leader and help to organise events around the area which keep people connected."
Abbi says the network has played a big role in helping her feel on top of things. "Having that sort of support is so important. I get to see a group of women on their one night off farm and we can have a good catchup. Being in a room full of women like that is special. It's a great boost."
"I've learnt that every season is different and every season has its challenges. The trouble is, when you're working in a situation where you're isolated, it can often feel like the world's falling apart. If you're feeling under the pump, share the load and remember that you are not alone. Get out and talk to somebody, whether it's a dinner group or a fish and chip night with neighbours and friends."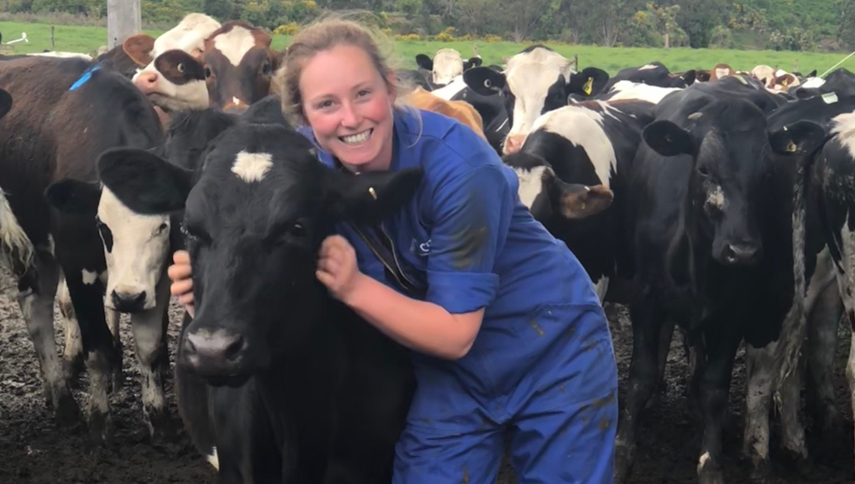 Let's leave the final word with Sam. "Whether you're noticing good moments, making daily connections, pulling on the running shoes, learning something new or volunteering your time, the Five Ways to Wellbeing can really help you live well and farm well. Different things work for different people, so my message is – find out what works for you and 'lock it in'."
Farmstrong is an award-winning rural wellbeing programme that helps farmers and farming families live well to farm well. To find out what works for you and 'lock it in', check out our farmer-to-farmer videos, stories and tips on  www.farmstrong.co.nz.
---