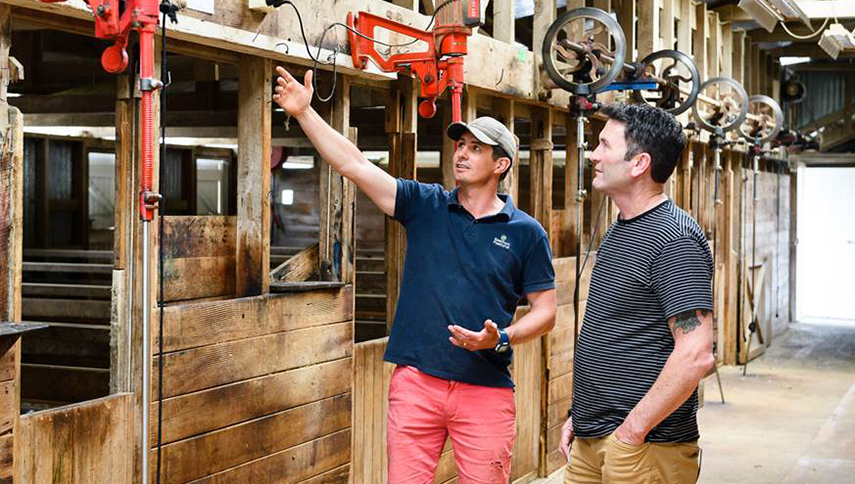 Shearing the challenge during COVID-19
---
Otago shearing contractor Jock Martin is incredibly proud of how his industry has stepped up during the COVID-19 crisis to ensure its essential work is carried out as safely as possible.
The COVID-19 crisis and lockdown has impacted heavily on Southland and Otago shearers and shed hands, coinciding with the South Island shearing season.
But Jock says shearers in the region have worked hard to enable their important work, which is classed as essential by the Government, to carry on as safely as possible.
"We've had to slow down the speed at which we do things. Social distancing in the woolshed and elsewhere means things take a little bit longer. It's about reassuring people to be patient because things aren't moving as quickly as before," he says.
As well as social distancing and sticking to bubbles, having hand sanitiser and amenities top notch in the workspace is an important part of keeping staff safe – as is thorough hand washing and careful cough and sneeze etiquette.
Physical and mental wellbeing
 Jock says it's more important than ever for shearers to be looking after their physical and mental wellbeing during this tough time.
"Shearing is tough mentally and physically at the best of times. Add on the pressure of the current climate and it's bloody challenging," he says.
"We're prioritising what needs doing first because we're working on skeleton crews."
To keep workers safe, anyone over 60 or with respiratory issues was asked to stand down to ensure their safety, he says.
Shearing is a tough job – during the course of a day a shearer burns the same amount of energy it takes to run a marathon.
"My advice is stick to the basics. It's about eating a healthy diet, getting enough sleep, making sure you're hydrating, doing strength work and warming up and down properly to avoid injury. And talk about things if they're bothering you."
Farmstrong is a supporter of the NZ Shearing Contractors' Association's (NZSCA) work to boost skills and reduce workplace injuries. Jock is involved with NZSCA's new online, learning platform Tahi Ngatahi which is changing how the wool industry trains its workforce.
He says keeping workers encouraged is a big challenge.
"Worry is playing on a lot of peoples' minds, but we have to keep encouraging each other and know that this won't last forever."
"We're in a shit situation but good will come out if it. It's raising more awareness about mental and physical wellbeing, which is big for shearers because the work is hugely demanding, and also the importance of cleanliness."
Farmers helping out
Jock wrote a COVID-19 Workplace Policy for fellow employers in the region. He says farmers have been going the extra distance to support shearers.
"They've been great. They're cleaning out the sheds and disinfecting before we get there and making our job easier."
He says during a time like this, communication with staff is key.
"I asked everybody to be on the lookout and if they see something risky or that we could do better to tell us and we can work towards fixing it."
He says his staff have gained confidence and have been great at self-policing, maintaining social distancing, practising good hygiene and sticking to their bubbles.
"It's been a hell of a challenge with staff and animal welfare being the top priority, but everybody has stepped up and I'm really proud of the effort."
---