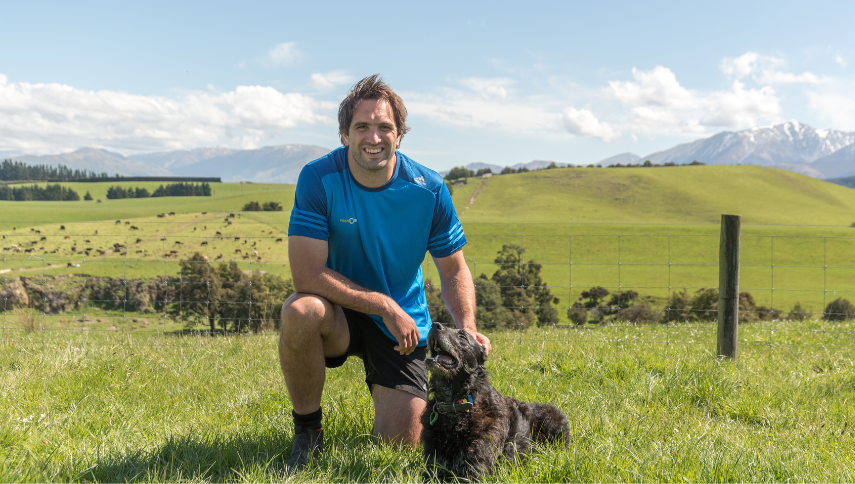 How Farmstrong works
---
"I know through the work I do for Farmstrong, how important it is to keep talking and check on those who might have 'dropped off the radar and stopped communicating' during challenging times. Just listening can be a huge help to someone who is feeling 'under the pump'." Sam Whitelock, Farmstrong amabassador
Farmstrong's good-for-business programme uses the science of wellbeing to help farmers and growers live well and farm well, avoiding common mental health problems and physical injuries.
Farmstrong helps people cope with the ups and downs of farming by sharing things they can do to look after themselves and the people in their business, especially during challenging times.
Farmstrong encourages farmers to 'lock in' good-for-business habits and thinking strategies by:
Working with Farmstrong ambassador, rugby great Sam Whitelock, who promotes key messages, resources and events.
Creating resources delivered via the Farmstrong website and face-to-face at events, workshops and online, based on the latest wellbeing science tailored for farmers and growers.
Sharing farmer-to-farmer stories about what works, via rural media and social media channels such as Farmers Weekly, Dairy Farmer, the Country Radio Show, Orchardist and NZ Rugby magazines.
Working and collaborating with rural organisations such as Dairy NZ, Beef + Lamb New Zealand, NZ Young Farmers, the Rural Support Trust, Farming Mums NZ, Dairy Women's Network, Rural Women New Zealand, Horticulture NZ, NZ Kiwifruit Growers Association, the NZ Shearing Contractors' Association, Neighbourhood Support, Northland E-350 project, Surfing for Farmers,Agri-Women's Development Trust and Farming Women Tairawhiti.
Running campaigns on key topics such as 'You Matter, Let's Natter', an initiative encouragimg farmers to develop their listening skills and catch up with mates over a cuppa to check how they're going.
Organising and supporting events that help farmers connect with each other, including comedy shows at rural halls, community fundraisers, sporting events and even a cycle tour involving 1,600 farmers and their families.
 Paul Walker, dairy farmer, Bay of Plenty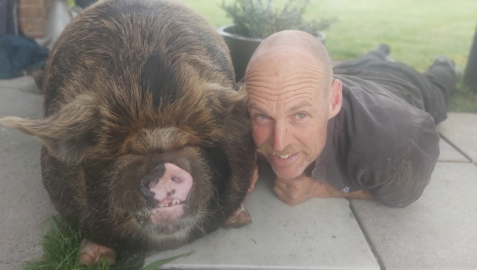 "Farmstrong helps you enjoy the industry you're in and creates a positive environment for your family and your staff. Let's face it, before you start buying the tractors and the motorbikes, you've got to have the right tools to look after yourself, otherwise none of that other stuff matters.  I think being Farmstrong reduces your chances of getting into a position where you have no choice but to seek extra assistance to get back on track."
 Corrigan Sowman, dairy farmer, Golden Bay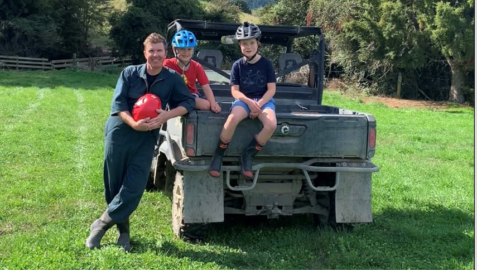 "I think Farmstrong's ideas around wellbeing are definitely filtering through the industry. Getting through a drought isn't easy, getting through a wet spring's not easy, dealing with inflation or under-staffing isn't easy. People are realising that it's all about looking after your brain and body so you can perform at your best and get through these challenges."
Published this year, Live Well Farm Well focuses on how different farmers handle the pressures of farming and is available for free through primary sector networks.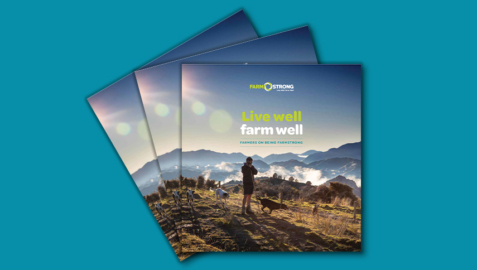 Last year, more than 15,000 farmers directly attributed an improvement in their wellbeing to Farmstrong. Awareness of the programme among farmers has also grown rapidly — from 31% of farmers in 2015 to 77% in 2021.
 To find out what works for you, check out farmstrong.co.nz.
---