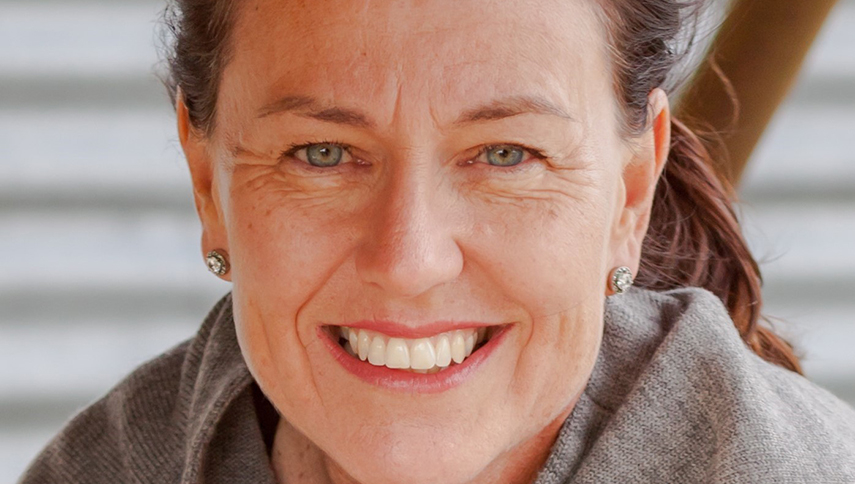 Exercise is good for the body and the brain
---
In the Thrive Guide for farming women, Karen Williams shares her tips for nurturing and caring for yourself.
What is one thrive tip/practice that you have built into your life?
Undertaking exercise always has a huge positive effect on me. It is very easy when we are busy, or tired, or the weather is awful to slip out of the habit. Before we realise, our positivity and motivation seem to have disappeared and the symptoms we notice when we are stressed start to crank up. No matter what excuses we create to stop us from exercising, we need to acknowledge that it is a critical component of our wellbeing and schedule it in like we do with other routine things in our week.
I realise getting started can be the hardest part. If you're a procrastinator and feel inexplicably intimidated by taking the first step, I suggest keeping the challenge low key. For me I enjoy running, but some days my brain refuses to participate. On those days, we (my brain and I) go for a walk, and as I get warmed up, I inevitably get running!
Making sure we are adequately hydrated is a key component to reaping the rewards of exercise. Be sure to always take a bottle of water with you, particularly in the car as we farming women tend to do a lot of time in the car. A recent trick I have also started doing is taking a big glass of water to bed with me and drinking it when I wake up. I believe it is a good wake up tonic and it quells the
urge to start the day with a coffee.
What has changed in your life since you began this thrive practice?
When I am exercising, I have more energy, I feel better about myself and I feel mentally stronger to cope with everything that the busy days and weeks throw at me. Not only does my mental wellbeing improve but I notice my physical wellbeing improves too. I sleep better, I am likely to make far better food choices (less coffee and sugar), my digestive system is more regular, and I don't have the muscular pain that comes with tension.
The other neat outcome I get from exercise is that I think more clearly and have better problem solving capability. This can range from quite a complex problem I have been grappling with through to deciding what we are having for dinner the next night. Either way, it's a win.
I always return from exercise in a more positive frame of mind and that is great for setting a good tone at home with the family.
What advice do you have for someone who wants to start thriving?
We all know that exercise makes us feel better but most of us put it far down the priority list. We may drive our children to several different sports every week but setting the time aside for ourselves seems like a luxury. This is where we need to be smarter about how we exercise and look for the opportunities to build it in to our day. Is there a chance we could go walking while the kids are at swimming or dance lessons? Is our mailbox a good distance from the house and could become our daily walk? Can some of our vehicular movements on-farm be walked or done on a mountain bike?
So many of us are the glue that hold our busy farming families together. Life is not always easy and that is unlikely to change. Adding exercise into our weekly schedules will ensure we are more
equipped to thrive as farming women, and that has great outcomes for everyone.
You can access the full Thrive guide for rural women here.
---