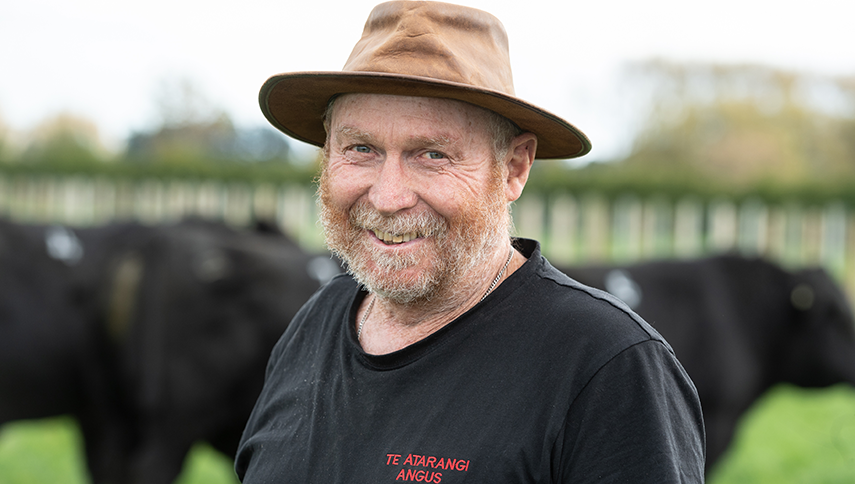 Reducing stress and fatigue to avoid accidents
---
Managing stress and fatigue on the farm is challenging at the best of times, and for some the impact of COVID-19 will increase that challenge.
So now it's even more important than ever to look after your wellbeing to avoid accidents around the farm.
That's the message from Northland farmer Chris Biddles, who is lucky to be alive following an horrific accident on his farm in 2019.
Chris says he knows only too well the connection between being stressed and exhausted and making a poor decision that almost cost him his life.
He flipped his quad bike after taking it down part of a ridge he doesn't usually go down.
He managed to avoid being crushed by the bike. However, he suffered serious damage to his ankle and shoulder. He's had multiple surgeries on his ankle and was wheelchair-bound for a period of time.
Exhaustion led to a bad decision
Chris, who runs Te Atarangi Angus stud near Dargaville, was exhausted at the time of the accident due to impending knee replacement surgery.
"I wanted to have everything sorted for when I was going to be away and was putting in crazy hours and was stressed and exhausted… and because of that I made the stupid decision to drive past the safe part I usually drive down and try another spot."
He's recently had the knee replacement surgery but knows he'll never be able to go back to farming fulltime.
"The road to recovery is going to take a while. Those days of 12 or even eight-hour days on the farm are long gone for me now."
He says any situation where stress levels are raised is potentially dangerous because accidents are more likely to happen.
Despite the challenges, Chris is not one to sit around feeling sorry for himself. He wants to help raise awareness about the link between stress and accidents.
Chris, 66, remembers hearing years ago at an ACC presentation that the decision you make on your quad bike at 2pm, you wouldn't necessarily make at 8am.
"Despite always remembering that and putting it into practice, I was so fatigued on the day of my accident I wasn't even capable of questioning my decision to go down the ridge."
New way of farming
Since his terrible accident, Chris has implemented several new safety measures on the farm to ensure accidents like that don't happen again.
"We hired an extra employee to cover me and we cut back on work hours. We discuss our physical and mental health and what kind of emotional state we're in. We talk about things that are worrying us that could affect our decision making on the farm."
Another key measure is that everyone has agreed not to start a new job after 4pm when fatigue may be setting in.
Chris says farmers need to stop thinking they're bullet proof.
"You need to take stock of your situation. You have to listen to your body when it's telling you that you need a break or some time out."
Chris says he is currently being extra vigilant around his workers' wellbeing.
"We're still very much gripped by the drought. There's nothing left for our 700 cattle to eat other than what we feed them. We've spent $20,000 on bought in hay as we'd fed all our 600 bales of hay and balage that would usually last through autumn and winter."
He suggests farmers diary in a weekly reminder to check in with themselves about how they're feeling physically and mentally.
"You need to get into the habit of integrating it into your life. I don't want what happened to me to happen to anyone else."
---