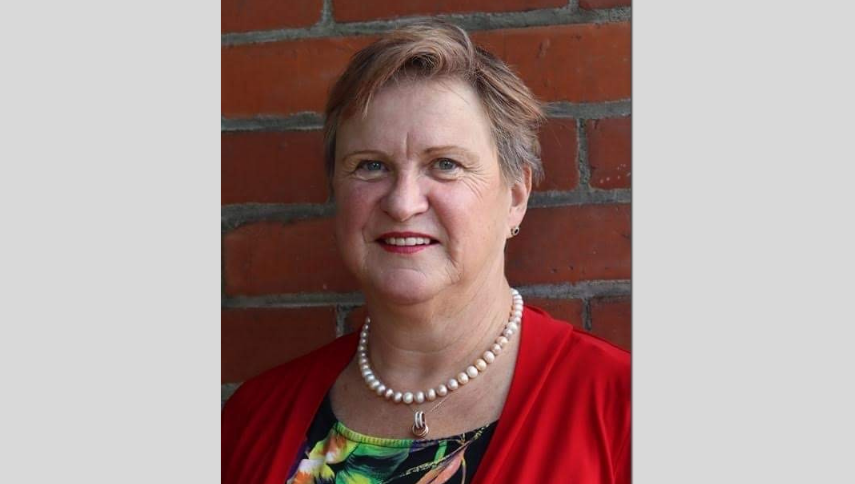 Managing Difficult Conversations
---
Working with people under stress can be challenging. That's why Catie Avery signed up for a new programme – Know your Mindset. Do what Matters – designed to boost the resilience of rural people.
The prospect of a visit or a phone call from Catie Avery is not something most farmers relish. It's nothing personal. It's just that she's part of the Ministry for Primary Industries' M-Bovis team.
Mycoplasma Bovis is a bacteria that causes serious health conditions in cattle and has the potential to devastate livelihoods. Since its discovery in NZ in 2017, more than 172,000 cattle have been culled on farms, causing enormous stress for affected farmers.
Active surveillance is now part of the country's $800m eradication programme. Cattle are regularly tested to determine that the disease is absent from the herd and all indications are New Zealand is winning the battle. But memories of the initial outbreak linger and five years on, M-Bovis is still a topic of conversation that puts many farmers on edge.
"I do work in a stressful area where emotions run high," says Catie. "When M-Bovis first hit I was the one on farm working with farmers who were about to lose their herd, helping them through that stressful process, coordinating support for them. It was full-on."
"Even now, when I go on farm and tell people 'we're going to test for M-Bovis', most farmers immediately assume the worst and think, 'oh no, all my animals are going to die!' Even though the chances of them having Bovis are incredibly low. That's the mindset I constantly deal with. My visit creates stress for farmers."
Which is why last year Catie signed up for 'Know Your Mindset. Do what Matters'.  The programme, developed and delivered by the Agri-Women's Development Trust (AWDT) with the support of MPI, Farmstrong and Beef + Lamb New Zealand, teaches a range of techniques to help people manage pressure and change.
Understanding how people react under stress
"The reason I did the course was to gain better understanding of how other people react under stress and what more I could do to help them. "
Catie says it's changed how she deals with farmers. "I like to speak very directly to people but I realised after doing the course that when I meet with farmers and they suddenly go quiet, it's because they're stressed. I now stop talking, check how they're doing and give them space to unload, which is something I never used to do."
Monitoring stress is an important part of managing a difficult conversation says Catie. "I had one farmer burst into tears at that point, because their neighbour had a bad M-Bovis experience, so they were expecting the worst. The course taught me I needed to give people the chance to react and vent if they needed to."
Catie also became more proactive in her communications with farmers. "Instead of waiting for them to get worked up before they meet me, I now get them to write down their questions and ask me before I visit. That saves a lot of unnecessary worry."
Overall, the new approach is working well. "I just returned to a farm that's been in the programme to test again. I sat at the table with the farmer and a stock agent and the agent went straight to the worst case scenario. I stopped him and said, 'what's the point of talking like that?' His previous experience simply wasn't relevant to the farmer's situation and he was just stressing him out. The course gave me the confidence to politely shut him down and frame the whole conversation more positively. I told them, 'the reason I'm here is to prove that you don't have M-Bovis.'"
Setting boundaries
Catie also credits the programme with setting boundaries around her work. "Taking stress home was a big issue for me, especially if I knew I was going to have to deliver bad results next day. The course gave me the confidence to ask for support. That's something I would never have done. Like a lot of rural people, I pride myself on my ability to solve problems. But you can take it too far, especially when you're 'under the pump' every week."
As a result, Catie made her own wellbeing more of a priority. "I used to really worry about what was happening on farm all the time, but now when I close that gate, I'll leave the problem there, I don't take it home."
That's really benefited her home life. "Family's the most important thing to me.  Now when I'm looking after my grandchildren during the weekend, I feel able to switch off from everything else."
One of things Catie enjoyed most about the programme was connecting with the other participants through the facilitated discussions.  "You soon realise everyone has stress in their working lives and everyone deals with it differently. Your mindset has a huge role to play in helping you get through."
"I can now recognise when I'm wound up and step back, collect my thoughts and smell the roses. I'll take a break for an hour during the day and do something relaxing like read a book. As a result, I'm calmer in my job and happier."
Overall, she's finding it easier to handle the ups and downs of a demanding role. "I've gained a greater understanding and acceptance of what farmers are going through. I accept they are going to be angry, I accept that how they're reacting towards me is normal and I don't take it personally. They're not angry at me, they're angry about the issue."
"I guess what the course has influenced most of all is me. Even though I'm a very giving person, I've learnt to put limits around that, so I'm not overwhelmed by other people's demands."
Registrations for Know your Mindset. Do what Matters 2022 are now open via www.awdt.org.nz. Programmes start on Tuesday June 7 and Thursday June 9.
---