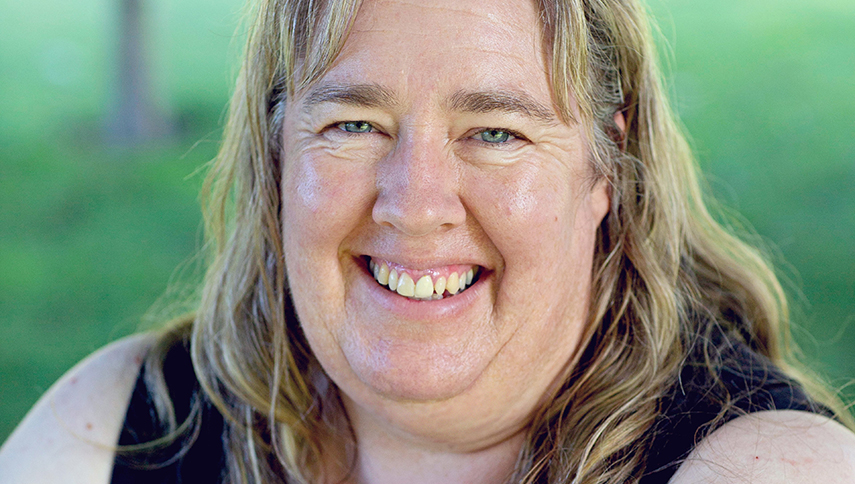 Making the most of it
---
The upheaval caused by two earthquakes and the end of a relationship left north Canterbury sheep and beef farmer Kara Lynn in a tough spot. Farmstrong helped her through.
"I grew up on the outskirts of Rangiora but always loved the country and wanted to go farming. When I was 14 my friend and I would spend hours going through that classic book about high country sheep stations," says Kara.
She ended up farming in Tinline Downs, Waiau looking after 4,000 stock units. But a few years back, that dream lifestyle fell apart – Kara was stressed out, not sleeping, or eating well, isolated from friends, and suddenly running a major farming operation singlehandedly, as well as raising three kids. Here's how she bounced back.
Ask for help
"I made it through because I've had a lot of support. So, the first thing is to ask for help. Everyone has issues in life. Farm life is not always going to be this picture postcard, Country Calendar lifestyle. Shit's going to happen and to deal with that you need a network of supportive people. People who understand you and are in your corner."
How being Farmstrong helps
"Farmstrong taught me that when setbacks happen, there are still things you can control that will make you more resilient and bring you happiness. As a farmer you can't control the weather, the stock prices or if your hill or house comes down in an earthquake, but if you have your health and good people around you, you can do anything, and the world is still your oyster. The sun always comes up next day. That's a very helpful mindset when you're farming."
Get the body moving
"To get better I had to really address my health. I started swimming at Hanmer pool. It was 45 minutes away and felt like a sanctuary for me. By exercising regularly, I was getting all these endorphins that boost your mood. So, swimming not only improved my mental state, but it also got me off the farm."
Take notice, be grateful
"For many years I would block out how I actually felt and just went through the motions. Now I try and do something every day that's going to give me a buzz. This morning I made a conscious decision to go outside look at the sunrise, checked the cows in the paddock, watched the storm coming up the valley and just listened to the birdsong for a few minutes. Being present is about enjoying that moment, looking at your farm and thinking, 'shit, it's amazing. We're so lucky as farmers to live and work here.' We should all do that, but many farmers don't."
Take Your Breaks
"A lot of my friends hardly saw me for five years. I didn't see a movie or go out for three years. A friend said to me the other day, 'it's like the old Kara's back. I can see that you have this energy about you which you didn't have.' Getting off farm regularly to recharge is a big part of that. You need to find your tribe and have like-minded people around you."
Manage your workload
"What I've found helpful is having a plan on a Monday morning for what needs achieving in a week. There are the urgent jobs, there are the not-so-urgent jobs. Making those lists and doing that planning hands you back control, makes you more focused and relieves stress. If you just turn up every Monday and try and do everything at once, you're just putting yourself under the pump."
Making Wellbeing Part of Your Business
"I like Farmstrong's emphasis on self-care as part of your business. Let's face it, many farmers are hopeless at looking after themselves and it makes no sense at all, because
if we're not functioning, our farms aren't going to be functioning, our animals won't do well, and staff won't want to work for you if you are grumpy and throwing your toys out of the cot."
"I think wellness and productivity are definitely linked. I'm not a high-performance athlete, but I want to be a high-performance farmer. That's why I use tools like Farmstrong's Five Ways to Wellbeing."
"If I hadn't reached out for help, I could still be sitting here rocking in the corner thinking 'oh my god, what's going to happen?', but instead my attitude now is that I'm going to enjoy each day. I try and do something every day that's going to give me that buzz. Whether it's going for a walk or a swim or making time to go mustering with the children. We get one life, and one shot at it, so why not make the most it?"
---