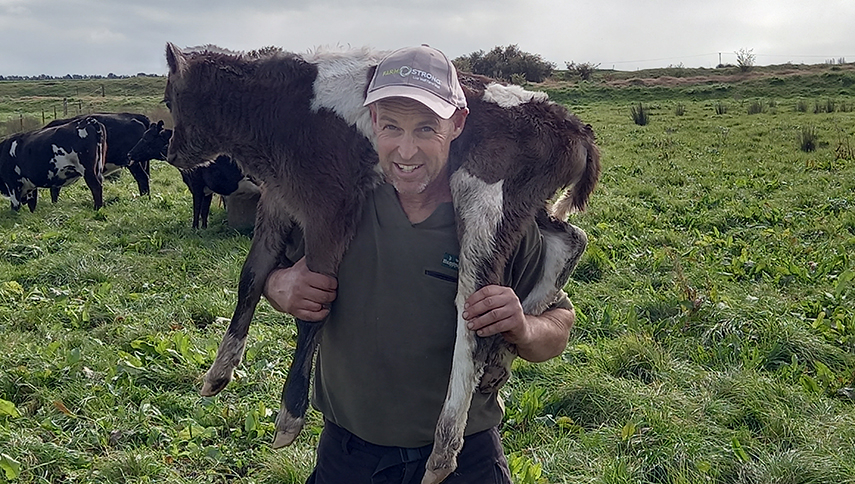 Good listening skills easy to learn
---
Being a good listener doesn't always come naturally but it's a skill that can be easily learnt, says Bay of Plenty dairy farmer Paul Walker.
"In the past I used to jump in and offer solutions rather than just listening to what the person was saying," Paul says.
"I've learnt not to offer solutions straight away because my solution might not apply to that person or necessarily fit their situation."
He says he would also jump in and crack a joke to try to make the person feel better.
"Listening to someone without jumping in lengthens the conversation and allows the person to open up more."
Paul says Farmstrong's resources and practical tips about how to be a good listener have helped him improve his listening skills.
Farmstrong's new mugs with "You Matter, Let's Natter" written on them are also a good reminder to check in on friends and neighbours and have a cuppa and a yarn.
"I had a couple of mugs and gave them away to some young farmers at an event recently because I could've done with something like that to prompt me to talk about things when I was younger."
 Think about your greeting
Paul, who lost his finger in a farming accident, says choosing a greeting carefully can help open up a conversation.
"When you ask the standard, 'How's it going?', that can be interpreted as a greeting and glazed over, and the person won't actually say how they really are," he says.
"Asking 'How are you actually doing?' or 'How are you getting on?' is more likely to get the person talking."
Paul remembers a time a few years ago when someone listened to him, which helped him through a dark time.
"I went to my GP and started talking about what was going on and she just listened. I unloaded how I was feeling and then we talked afterwards. It helped massively."
Paul is in touch with a lot of farmers in the community and often picks up the phone to check on friends and neighbours.
Listening at home helps relationships
Being a good listener is also important on the home front.
Paul says keeping the communication going at home and listening to each other prevents things going into a bad place.
"When things get stressful on the farm, your relationship can come under pressure and the first thing to break down is communication."
He says being a non-judgemental listener also encourages more emotive and honest answers.
"If someone has the opportunity to talk and get things off their chest, it normalises what's happening and all of a sudden their problem isn't as big as they thought it was."
Farmstrong has 25 "You Matter, Let's Natter" mugs to give away to prompt you to have a yarn with your mates and neighbours. Email: info@farmstrong.co.nz
---