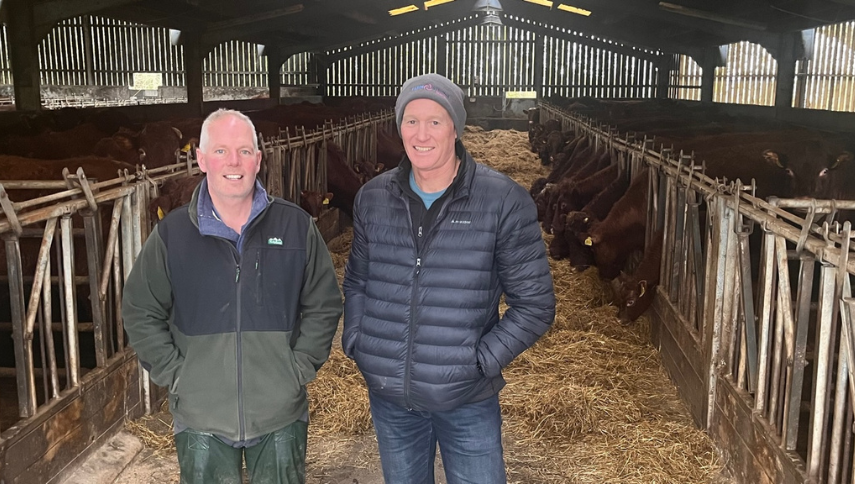 Farmstrong launches in Scotland
---
Module Overview
Cambridge dairy farmer and Farmstong supporter Marc Gascoigne recently spent two and a half weeks travelling around Scotland helping launch Farmstrong Scotland and describes the experience as "life changing".
Farmstrong, which was launched in New Zealand in 2015, was approached by a group of Scottish farmers to help set up the programme in Scotland to support farmers there to live well and farm well.
The group reached out to Farmstrong after hearing New Zealand farmer and author Doug Avery give a talk in Scotland in 2018 called Drought, adversity & breaking new ground.
Marc says it was an honour to be asked by Farmstrong to help get Farmstrong Scotland up and running.
"It was pretty humbling to hear Scottish farmers sharing their mental health and wellbeing stories and to thank me for sharing my story and normalising mental health challenges," says Marc, who has experience with depression and anxiety.
"Farmers around the world face a lot of similar challenges and to be involved in helping export the successful Farmstrong programme overseas was amazing."
Personal story resonates abroad
Marc arrived in Scotland at the end of January and had 13 speaking engagements at different venues around the country, including rugby clubs and cattle marts, and went as far north as Orkney.
He talked to groups of farmers about the Farmstrong programme in New Zealand, his own wellbeing journey and how Farmstrong helped him get through some tough times.
"My talks were really well received and there was a lot of interest from farmers to find out more about Farmstrong and the practical things you can do to look after your wellbeing."
One strategy Marc uses to look after himself is to incorporate the Five ways to Wellbeing into each day.
"I talked about the Five Ways to Wellbeing and the practical things you can do to help feel better," he says.
"I told them how I hid my struggles for years and then, when I hit rock bottom, I went to my GP who put me on medication and directed me to the Farmstrong website, which was a life-changer."
Marc, who lost his nephew and two friends to suicide, says he doesn't find it hard sharing his personal story with a room full of strangers.
"I would never have been able to do it 10 years ago but I'm at the stage now where it doesn't worry me. I wouldn't be embarrassed to stand up and say that I'd broken my leg. Mental health is no different."
He says knowing he's helping others, helps him with his own recovery.
"It's a bit of a cliché, but it gives me warm fuzzies if people get something out of what I've said."
Harsh Scottish winter conditions
Marc says that while the weather is always a challenge when farming no matter where you are, farmers in Scotland face incredibly harsh conditions in winter.
"They have to keep their animals indoors during winter, which means they have high-cost systems in place to allow that. Up in the north in winter, it's light for only a few hours a day so that can be incredibly tough."
He says lambing is really intensive and adds a lot of stress, plus there's uncertainty around the farming subsidies many farmers rely on due to Brexit.
"Add to that all your other typical farming challenges like making sure you have a break and get off the farm and getting enough sleep, then you can see there is a definite need for Farmstrong there."
He also took a couple of copies of Farmstrong's book Live Well Farm Well: Farmers on Being Farmstrong, which were in hot demand.
Marc says a swim in the freezing North Sea and the occasional misunderstanding with the Scottish and Kiwi accents all added to the fun.
"It was a life-changing experience for me. It was so humbling to hear that my story resonated with people and that what Farmstrong is doing is changing lives for the better. That's what it's all about," he says.
"The more we talk about wellbeing and normalise it, the more we can help people."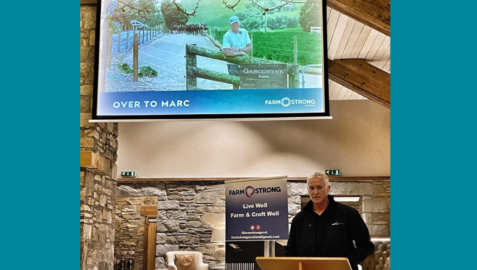 ---