Five strategies for looking after your psychological wellbeing and happiness.
Farming is a job with plenty of ups and downs. That's not going to change. But the way you cope with the stress that comes with those ups and downs (particularly the downs) can change.
A certain level of stress is good. It pushes you to achieve goals, seize opportunities and overcome emergencies. You could even say that a reasonable amount of stress spices up your life and helps to keep you motivated. But ongoing high stress levels can create a negative frame of mind and lead to burnout.
To improve your ability to cope better with stress and find more happiness in everyday life, psychologists recommend you build five positive habits into your daily routine:
Your time, your words, your presence.
Talk and listen, be there, feel connected.
Take notice. Remember the simple things that give you joy.
Be active. Do what you can, enjoy what you do, move your mood.
Keep learning. Embrace new experiences, see opportunities, surprise yourself.
No short-cuts!
If you don't make time to increase your wellbeing and stay healthy, eventually you'll be forced to make time for illness. Focusing on these five positive habits tips the scales in your favour and helps to keep you well in mind and body.
#1 Give
The payback for giving your time, your words and your presence is happiness.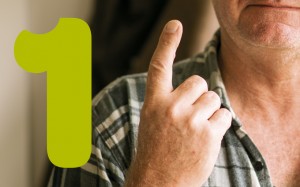 There's strong evidence to suggest the habit of giving to others makes the 'givee' happier. And giving doesn't necessarily mean dipping into your pockets or handing over your stuff. There are many ways to give. You might help out a neighbour in need, provide emotional support for an employee who's having a difficult time, volunteer your time and talents, or just take the time to chat with someone.
When you give your time, your words or your presence, you can expect some surprising benefits. Giving to others…
Helps you make new friends and contacts. Reaching out to others and committing to a shared cause or activity helps you to connect with your community and broaden your support network.
Increases your social and relationship skills. Taking time out from your usual routine to give to others can bring a refreshing change of perspective. It helps you to see a bigger picture and realise that others have problems too. It also lets you practice your social skills.
Increases self-confidence. Volunteering your time and skills makes you feel better about yourself. It boosts self-confidence and life satisfaction.
Combats depression. Social isolation is a key contributor to depression. Making a habit of giving to others raises our sights beyond our own problems and builds a network of support.
Ways to give
Support or coach a local sports team
Join a discussion group
Help out with a community project
Raise money for a good cause
Help your children with homework projects
Take your wife/husband out for dinner
Mentor a younger farmer
Organise a local event – a car boot sale or impromptu 'farmers market'
Join the PTA or school board
When you see somebody having a tough time, stop and help
#2. Connect.
Developing friendships takes time and effort, but the rewards are huge.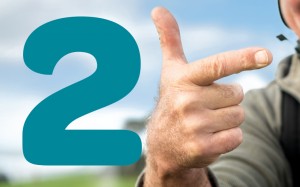 Studies suggest that good friendships and high levels of social support can increase your immunity to infection, lower your risk of heart disease and reduce your mental decline as you get older.
However the friendship of others isn't something you can take for granted. There's an ongoing need to nurture and maintain the connections you value. That means spending time with people you enjoy, attending functions and joining groups. If distance is a problem, then you need to master the art of Skyping or get busy on the email.
Being good at connecting with others is a learned skill, like playing a sport or musical instrument.  The more you do it, the better you get.
Ways to connect
Organise a monthly 'pot luck' dinner with neighbours and take turns hosting. Make it a BBQ in the summer and enjoy soaking up a bit more vitamen D at the same time
Pay attention to what's on in the nearest town and attend amateur plays, musicals and other entertainments with your friends
Meet some mates at the movies
Form a book club – it doesn't have to be serious. If books arent your thing, make it a wine, whiskey, poker or any other type of club that gets you together with mates
Play board games with your family one night a week
Go hunting, shooting or fishing with friends
Get fit with your friends – go running, cycling or hiking. You could join the Farmstrong Fit4Farming cycle challenge
Organise a monthly restaurant dinner with a bunch of other couples
Get a Facebook page and use it
Below are a coulple of ways farmers tell us they are 'giving' already. If you can add to these, share your tips with us in the comments section below?
"Off-farm involvement helps broaden the issues and put them in perspective." Male beef/sheep farm owner, 40-49, Southland
"Take time for yourself away from the day-to-day responsibilities. Go and talk to someone else … it's very refreshing to find that most people worry about the same things you do." Male beef/sheep owner, 60–69, Canterbury
#3. Take notice.
Living 'in the moment' helps you to find enjoyment in even the most ordinary day.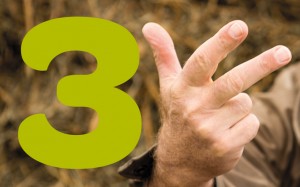 There is a real art to paying attention to the present moment and enjoying the simple things of life – the exuberance of kids, the seasons, the humorous exchange with the check-out operator, the wood pigeon in the puriri tree. Taking notice of what's happening around you can contribute enormously to your enjoyment of life. The modern word for it is 'mindfulness'.
Mindfulness:
improves both mental and physical health
helps you savour the pleasures of life as they occur
creates a greater capacity to deal with adverse events
makes you less likely to worry about the future or have regrets about the past
makes it easier to form genuine relationships with others
helps you to stay on task
Mindfulness is easier said than done. Research has shown that people spend nearly half of their waking hours thinking about something other than what they are doing. This mind-wandering typically makes them distracted and unhappy. At its worse, it can cause an accident. But mindfulness can be learned. Like most skills, the more you do it, the easier it becomes.
There are many mindfulness techniques, ranging from meditation practices through to 'single-tasking', which means doing one thing at a time and giving it your full attention. Here's a simple mindfulness exercise that you can practice daily:
Focus on your breathing for just one minute. Naturally your mind will try and wander, but just try and bring it back to the rise and fall of your breath and let thoughts go as they arise. This exercise is good to do last thing at night, because it helps to clear your mind for a good sleep.  You can also try it in the morning, before you get up.
#4. Keep learning.
The human brain is the most amazing machine ever created, but to fulfil its potential you need to keep it active.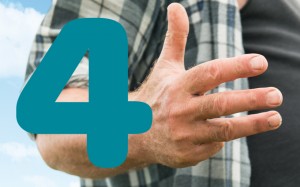 Fully engaging your brain is just as important as exercising your muscles. It helps to keep your grey matter sharp and your outlook positive. And, obviously, using your brain is essential for running any kind of agribusiness.  The ability to learn and take on new ideas goes to the heart of successful farming.
It's easy to get stuck in a rut with your old ways – thinking what you've always thought and doing things the way you've always done them. But farming is always changing. If you make the effort to keep up with new technologies and farm management practices, you'll stay on the path to optimum productivity.
The starting point is a willingness to keep learning, whatever your age. Your capacity to learn doesn't decrease as the years go on. In other words, you can teach an old dog new tricks!
Continuous learning:
helps you adapt to change and embrace new, smarter ways of doing things
opens the mind and enables you to see different sides of issues
broadens your interests, making you a more interesting person
increases your wisdom
helps you live a richer, more fulfilling life
#5. Be active.
Exercising your muscles puts you in a good mood. It's those happy-making endorphins that are doing it.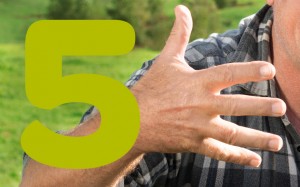 To be on top of their game, farmers need regular physical activity. It has been shown that 30 minutes of moderate physical activity every day can make a big difference to how you feel. The ideal is to do a mix of moderate and vigorous physical activity every week. Beware of too much sitting – the bane of the modern workplace, including the farm – because it has been linked to a host of health problems.
Regular exercise is a great antidote to stress, tiredness and fatigue. If you are feeling stressed, do something physical.
In recent times, farming has become a less active job. More of a farmer's time is taken up with planning, managing and running the business, so it's easy to become unfit. The challenge is to take every chance, however small, to be active. View physical activity as an opportunity, not an inconvenience.
Ideas for staying active
Buy a mountain bike (the pedalling kind) and plan some short and long routes around your farm.
Find a convenient hill and do some interval training. Stride or run for 30 seconds uphill, then walking gently back to the start. Repeat eight times for a good workout.
Leave the quad bike at home every second day and walk the farm.
Create your own 20-minute 'boot camp' workout using your body weight only (the internet is full of these kind of workouts).
Sign up for Farmstrong news
Farmstrong is a rural wellbeing programme designed by farmers for farmers. Its focus is pretty simple: the most important asset on any farm is you, so just like you look after important farm equipment, you need to look after yourself.
By signing up for Farmstrong you're opening the gate to good information and resources that help to keep your body and mind healthy and happy. When you feel good every day, it's easier to deal with the ups and downs that farming can throw at you.   SIGN UP NOW >>