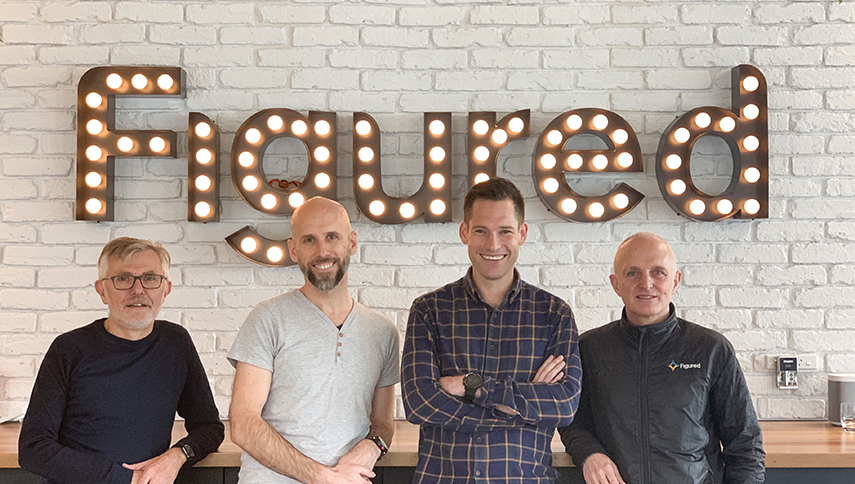 Taupō relay fundraiser for Farmstrong
---
John Gibson and his colleagues at farm accounting software firm Figured have entered a relay team in this year's Taupo ultramarathon to raise funds for Farmstrong.
---
 John says: 'We're a bunch of people closely connected to the New Zealand's agricultural sector through the software product we've developed. We also love the work Farmstrong do to support the health and well-being of Kiwi farmers – helping them to live well and farm well. So, we thought wouldn't it be awesome if we could use this opportunity to get some sponsorship and raise some money.'
The team is hoping to raise $10,000 and are already well underway without even cranking up publicity, says John.
With the event rapidly approaching, John and the others have been putting in some serious ks to prepare for the four relay legs – 33k, 17k, 26k and 24k.
'We're right in the middle of training and really looking forward to it. Hopefully the weather will remain settled! At the moment it's all about getting the ks up and getting the body used to what lies ahead.'
'But we've got a group of people who are into the outdoors, adventurous by nature and into things like trail running so it's also a great opportunity for us to do some team building of our own.'
John said he learnt a lot about Farmstrong while attending this year's Fieldays at Mystery Creek.
'I saw Farmstrong project leader Gerard Vaughan give a really interesting presentation, hosted by Xero, about the pressures farmers and professionals in results-driven industries face and the sort of habits and thinking strategies people can adopt to make themselves more resilient. The whole concept of proactively investing in your wellbeing made a lot of sense. It was good value.'
John says his team is familiar with the pressure farmers face. Their software helps farmers crunch the numbers and gain an accurate picture of how they are tracking.
'A lot of our staff are from farming backgrounds so they're really dialled into the pressures farmers face. We know a lot of farmers are under financial pressure with changing commodity prices and the economic environment. Our software helps them track their cashflow so they're not flying blind. That's why we're using this event to raise awareness and raise funds for a cause we feel very connected to.'
'I was bought up on a sheep and beef farm. The health and wellbeing of New Zealand's farmers is important to me. Farming can be tough going and challenging. We need to do everything we can to make sure our farming communities feel connected and supported and encourage farmers to do what's required to keep themselves mentally and physically well.'
The Taupō 100km ultramarathon relay is on 12th October.  You can support the Figured Team and Farmstrong here.
---
Best of luck with the Ultramarathon John and team. We look forward to hearing about it.  For more great advice on wellbeing have a look around the Farmstrong website. Make sure you take the Farmstrong wellbeing checklist too.
---