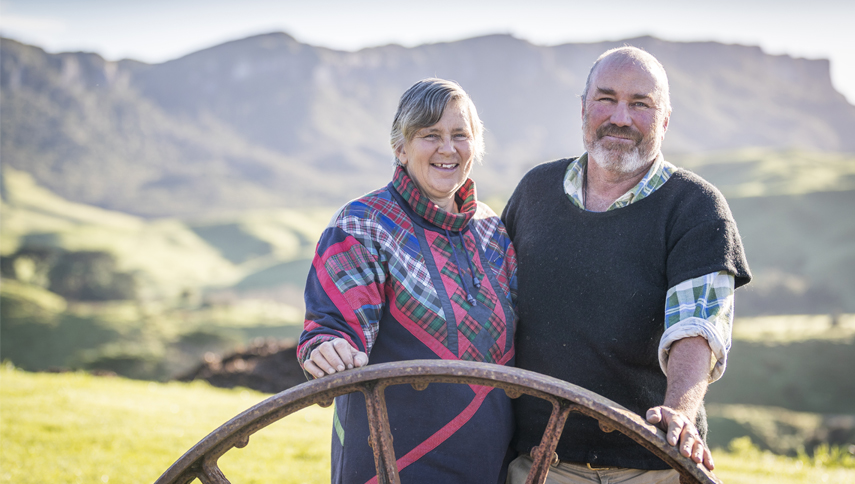 Keeping Christmas simple and stress-free
---
When Christmas day rolls around each year, Golden Bay sheep and beef farmer Joyce Wyllie likes to keep things simple to avoid unnecessary stress. Summer is a busy time of year for Joyce and her husband Jock on their Kaihoka farm and she says the last thing they need to worry about is a crazy Christmas day.
"There's so much pressure and expectation on people leading up to and on Christmas day when it actually should be enjoyable and relaxing." To keep things stress-free, Joyce says the couple follows a few golden rules.
"The first thing we do is have Christmas at our place. We invite people over and this avoids us having to travel and rush out to see people. Family come around, farm workers and anybody else who wants to and it really helps keep the stress levels down."
Another important rule is to keep the meal simple. "People bring a plate and we keep the food pretty simple like spuds, cold meat and a salad. Christmas isn't about a big, fancy meal it's about chilling out and connecting with family, friends and neighbours. It helps to delegate because who wants to spend all day in the kitchen?", she says. "We also like to play relaxing games. We might get the clay bird shooting out or play petanque, rather than sitting around drinking."
Joyce says people often feel obligated to cram all their get-togethers in on Christmas day. "You can spread your catch-ups over the few days around Christmas, which takes the pressure off. Or you can even have Christmas on another day if that works for you."
Connecting with others key
Joyce, who grew up on a sheep farm near Gisborne, says connecting with other people is important all year round – not just on Christmas day. "Getting off the farm, doing something different and spending time with other people is key. You just have to make it a priority."
Joyce is active in her community, which she says helps her stay connected to others. The mother of two grown children is involved in Rural Women New Zealand, attends church, is a marriage and funeral celebrant, co-ordinates a small sheep-farmer discussion group and is on the Board of Trustees at the local school. "Jock goes dog trialling, pig hunting and fishing, which gets him off the farm and spending time with other people."
She says connecting with others allows people to share and celebrate good news but is also a great support when things aren't going so well. "It's nice to know you're not the only one going through difficult things like droughts or financial pressures and it's good to talk to people who actually understand what you're going through."
Joyce, a former vet, says you have to be proactive to stay connected. "You can't sit around at home, you have to get out there and make the effort."
Joyce writes a regular column  for the Nelson Mail about farming and life in general from a rural perspective.
For more tips and advice on the five ways to wellbeing and staying Farmstrong visit Farmstrong
---