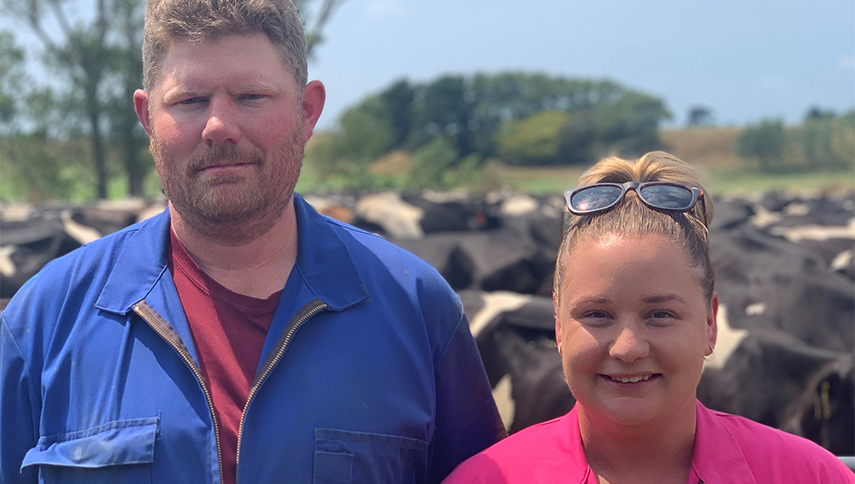 Farmstrong encourages farmers to 'stay connected'
---
When life gets busy or stressful on the farm, having a decent support network of friends and neighbours is an essential part of keeping well.
Maegan Legg and her partner Terry are share milkers in the Manawatū.
Staying connected is one of the Five Ways to Wellbeing Farmstrong promotes to farmers and growers to help them cope with the ups and downs of farming.
Research shows that people with strong social connections are happier, healthier and live longer. Here are a few insights on the topic farmers and growers have recently shared with Farmstrong.
"People are social creatures, we're meant to be in herds, just like our cows. So, if you're moving to a community where you don't know anyone at all, my advice would be to join what's on offer and find local networks.
For example, we have young children, so it's about getting involved with the local play centre and schools. All the other farmers' kids are there too."
"The dairy industry also has amazing local networks. Dairy NZ discussion groups are great. They're fun, they're social and there's no opinion that's not valued. Everyone is welcome. You don't need to be a talker or extrovert; you can just turn up and catch up with other people facing the same things as you. I'd also encourage people to explore what else is on offer in their local community."
Kara Lynn is a north Canterbury sheep and beef farmer.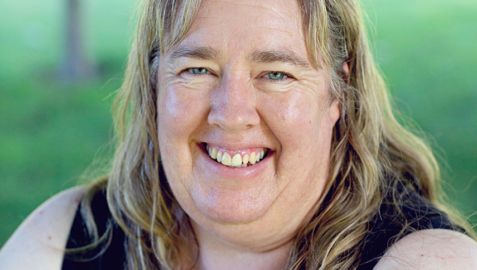 "After the earthquakes (2016) and the end of my relationship, I hardly left the farm, saw a friend or went out. I was stressed out, not sleeping or eating well, isolated from friends and suddenly running a major farming operation single-handedly, as well as raising three kids."
"I made it through because I've had a lot of support. So, the first thing is to ask for help. Everyone has issues in life. Farm life is not always going to be this picture postcard, Country Calendar lifestyle.
Stuff's going to happen and to deal with that you need a network of supportive people. People who understand you and are in your corner."
"I really like Farmstrong's emphasis on self-care as part of your business. Let's face it, if we're not functioning, our farms aren't going to be functioning, our animals won't do well, nothing is going to go right.
Nowadays, I make time to explore these ideas even when I'm busy, because I always pick up something that's useful for my farming."
Todd Reeves is a dairy farmer from Pukekohe, South Auckland.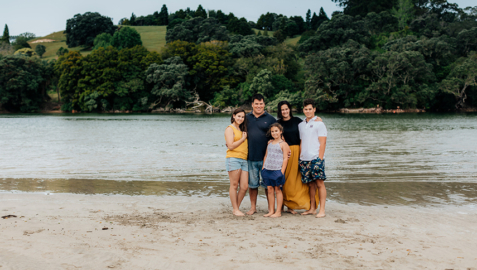 "Farming can be an isolated occupation. I think if you spend too much time alone, it's not healthy. It's good to make time for other people and activities in your community. I'm heavily involved in our local rugby club, Patumahoe, coaching junior boys. I became a life member there last year. I coached my son all the way through and he's now 17."
"Looking back, it was a great way to just get off farm and talk to other people who weren't in your industry. You soon realise everyone faces the same pressures— work, kids, owning a business—and that's why we all need downtime. Rugby's great for that. You must be at the game or training at certain times because people are relying on you. So, you haven't got time to hang around and fix a gate."
"The other thing is don't be afraid to ask for help. I've been farming for 22 years so I realise when there's too much rain or a drought that we've all been there before and got through. But if it's your first time, it can feel stressful. That's why it's good to keep talking to other farmers. There's no need to do it alone in farming. People are happy to share what they know and help."
 About Farmstrong
Farmstrong helps farmers, growers and their families live well to farm well by sharing things they can do to look after themselves and the people in their business. Last year more than 22,000 farmers engaged with the programme. For more information check out farmstrong.co.nz
---