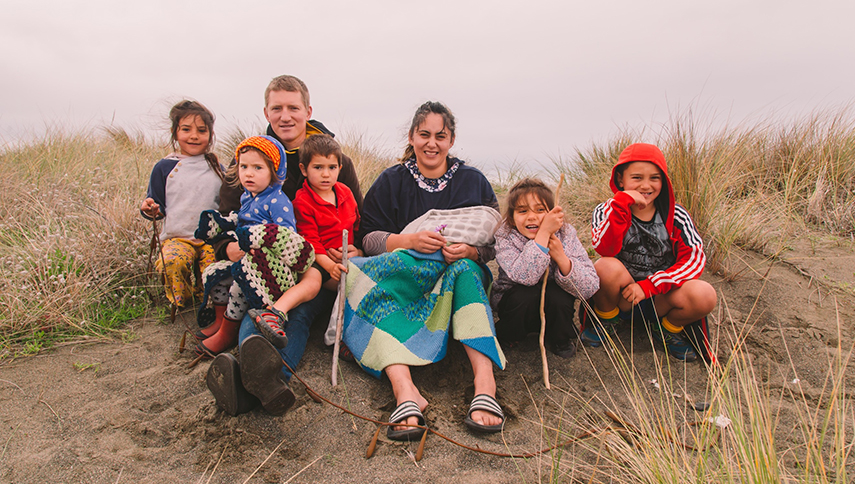 Farmstrong brings comedy shows to Marlborough
---
Nationwide rural wellbeing programme Farmstrong is putting on two comedy shows for Marlborough's farming community. The crew at Moore Sheep Shearing are among those heading along.
 Angus and Te Moore have been in the shearing industry for 16 years and have run a contracting business based in Seddon for the last five.
Their 12-person shearing gang is like a family, says Te, so when one of its members lost a son in a road accident recently, it hit them all hard.
To show their support, the gang and farmer rallied round and donated all the proceeds from a day's shearing to their colleague.
Now he's repaid that kind gesture by shouting them all tickets to the Farmstrong Comedy Night Show at Awatere, Seddon.
The shows feature an all-star line-up of comedians Nick Rado, Melanie Bracewell, Tevita Manukia and Tarun Mohanbhai.
Te says: "It's been a really trying time for our gang. We're really looking forward to going out for a night together and just having a laugh and a few beers. We didn't even know he'd bought us tickets, so it was a nice surprise."
Te Moore says the Seddon farming community has been through a lot in recent times with earthquakes, drought and Covid-lockdown, so the shows are well-timed. "This is a great chance to come together and celebrate our resilience as a community."
Farmstrong project lead Gerard Vaughan says: "Farmstrong helps farmers cope with the ups and downs of farming by sharing things they can do to look after themselves and their teams. Encouraging farmers to get off the farm, have a laugh and socialise at events like this is one of the best ways we can do that. Our message to farmers is grab your mates and neighbours and treat them to a cracking night of comedy for a great cause."
Te Moore says her team are right behind Farmstrong. "It's definitely raised awareness amongst the farmers and shearers we work with about the importance of looking after yourself. We've noticed people are a lot more open to discussing the pressures they're facing or listening to others who might be under the pump."
"We've worked in the shearing industry for a long time and we know how hard it can be. The friendships and connections you build are a big part of dealing with those challenges."
"That's why Farmstrong putting on these shows is a great idea. It strengthens those relationships."
Show details
9th October, Woodbourne, Woodbourne Tavern, doors open 6.00 pm, show starts 7.00 pm
10th October, Seddon, Awatere Memorial Hall, doors open 6.00 pm, show starts 7.00 pm
Tickets are available online at trybooking.co.nz. Type Farmstrong in the search to find the event. Tickets are $20.
---