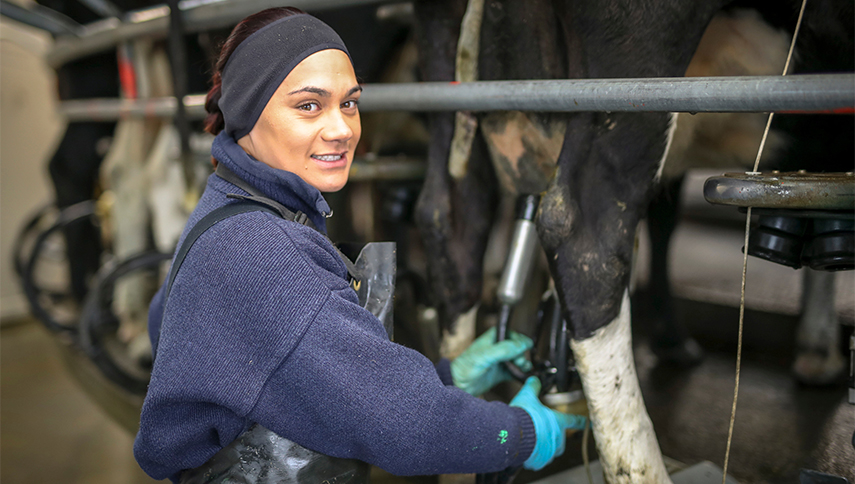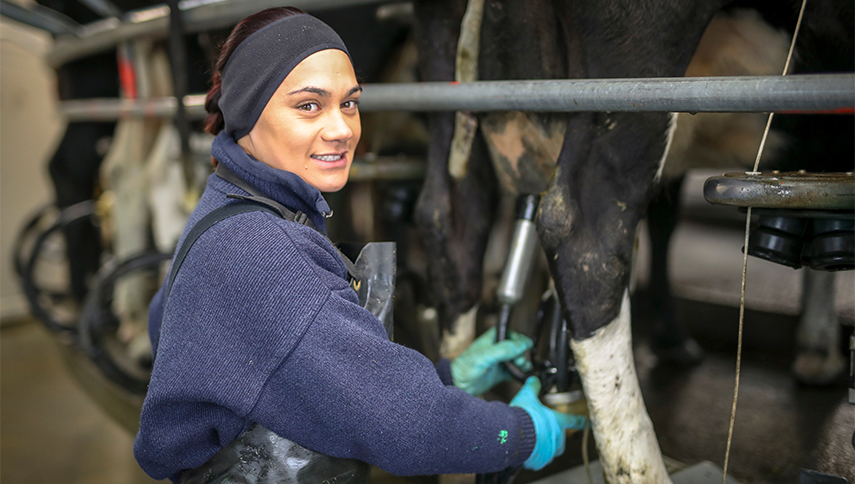 Farmer to farmer videos with Cheyenne and Tangaroa
---
Farming is in Southlander Cheyenne Wilson's blood.
In a new video Cheyenne talks about farming, its challenges and how she looks after herself.
Brought up on sheep and beef farms in the region and then working in the farming industry, Cheyenne knows the challenges farmers face.
She says she looks after herself by getting off the farm and refreshing.
"I enjoy going hunting and being outdoors… and just re-setting. I know when my body needs that… and I just go and relax in the hills."
Toast is not enough
She says it's important to fuel her body with the right food.
"It's definitely not sustainable to try to survive on toast over the calving period… you definitely can't handle calving when you're not fuelling your body right."
She handles stress by getting off the farm and also talking to other people.
"A lot of farmers are honest about what's going on, so if you've got troubles on the farm, chances are everybody else is in the same boat. The weather doesn't just impact you, it impacts everyone in the community."
Write that stuff down
To help her keep things in perspective, Cheyenne writes down three good things that happened every day, which has made a positive impact on her mental health.
"That's helped a lot with just letting go of the little things that niggle at you and allowing yourself to re-set. The world's not going to end because the cows went to the wrong paddock."
Looking after others is important too, especially for her whānau.
"We've always looked after others… if you have visitors around you feed them."
She says manaakitanga (hospitality) is a value she's been raised with.
"So it comes naturally to look after the people in your farming business and team and everyone else too."
Bring on the sharks
Fellow Southland farmer Tangaroa Walker, who was the inaugural winner of the Ahuwhenua Young Maori Farmer Award in 2012, also shares his thoughts in a new video.
Like Cheyenne, Tangaroa says getting off the farm and having a break is key.
"I really like free diving so being able to challenge myself out in the water… is a really big stress relief. Also being scared of sharks while I go diving is another big stress relief and being able to take all the food we gather to friends who have big families and see the smiles on their faces… is really rewarding."
If he's feeling stressed or a bit down, he calls one of his good friends for a yarn.
"We'll have a yarn… and that'll lead to us going diving within that week and then I get out into the water or catch up or play rugby and all of a sudden the small little dramas that I had on the farm that were really getting to me… are bugger all."
His advice to young people entering the industry is to have an interest off the farm.
"Join a sport's team or have a hobby like diving or hunting or fishing."
Check out Cheyenne and Tangaroa's videos.
---