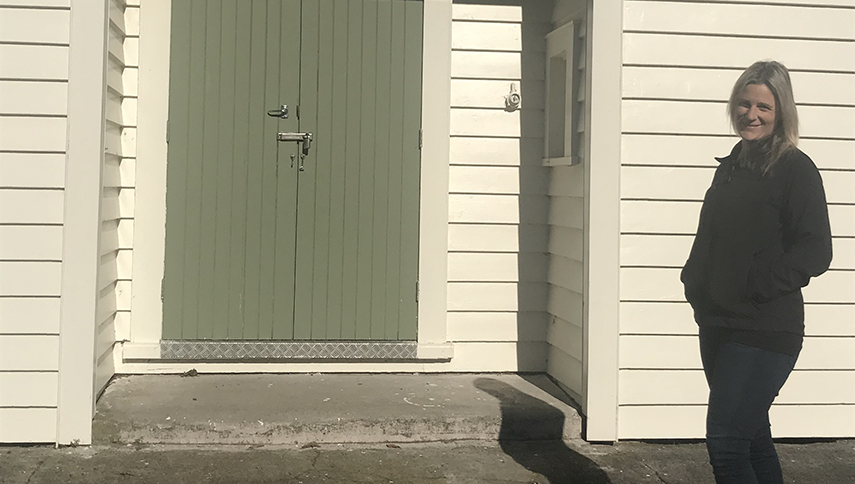 Creating strong community bonds in rural Waikato
---
Waikato farmer Jodi Watson knows firsthand the challenges of moving to a new area and not knowing anyone.
"It can be really hard at first meeting people and putting yourself out there," the mum of three says.
That's one of the reasons she's now involved in organising events and get togethers for her local Pukeatua community in rural Waikato.
"We moved to Pukeatua about 15 years ago and my husband and I didn't know anybody. It was tough, especially because we didn't have kids at the time so couldn't meet people through the local school."
That experience, plus her love of people and organising events, prompted the former primary school teacher to get involved in her community.
She was initially involved with the local Playcentre, but for the past four years she's been the chairperson of the local community hall.
Helping connect people key
Jodi and her team of "amazing" committee members regularly organise events for locals, which are held in the community hall.
"We do things like Easter egg hunts, quiz nights, disco nights and takeaway nights during calving season, where farmers can pop into the hall for a cheap meal with others or they can take the meal away."
Jodi says it's important to keep events affordable and to vary the type of events being held so they appeal to a wide range of people.
"I really love being able to help connect people, create a sense of community and give people the opportunity to get to know each other, socialise and have a break."
The events also help raise funds to keep the hall maintained and to raise money for local initiatives.
"At the moment we're raising money to have new security cameras installed at either end of Pukeatua. We're about $5,000 away from our goal."
Population changing
Jodi says the population in the area is growing, with new houses being built on lifestyle blocks.
"The majority of people here used to be farmers, but now there's a mix of different people, which is great," Jodi says.
"That's why it's awesome to have community events because it's a great way to meet new people and get to know everyone."
Jodi and her husband graze dairy heifers on two large blocks of land.
"I'm on the farm all day with the dogs so it's great for me to get out and connect with people. I also want to instil in my kids a sense of community and to teach them to get involved," she says.
"It's also really nice to be able to give back to the community."
---