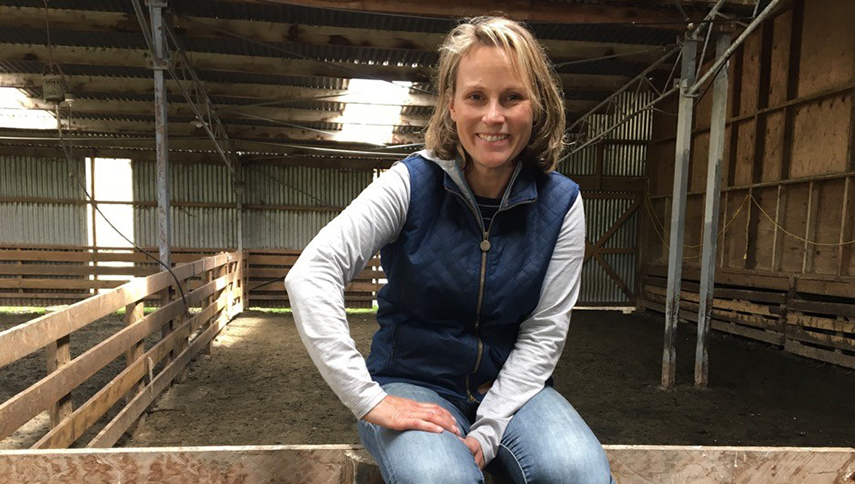 Bouncing back from disappointment
---
Covid is trying everyone's patience. A raft of iconic events on the rural calendar – regional Field Days, Horse of Year, Golden Shears, you name it – have all been cancelled recently.
Even though we might accept the reasons for this in the midst of a pandemic, the disappointment can still feel pretty raw.
After all, in normal times this is how we get together, catch up on all the 'goss' and celebrate rural life. Having the rug pulled at the last minute is a real let down.
What's the best way to deal with this disappointment? Here are a few tips on how to bounce back from Farmstrong content expert Sarah Donaldson of TEA health and wellbeing. She's a clinical psychologist who comes from a farming background.
Acknowledge how you're feeling …
There's no point minimising how you're feeling. If you've been looking forward to something all year it would be abnormal if you didn't feel gutted. So it's important to let yourself have that emotion. It's also a chance to step back and appreciate just how much an event brings to your life in normal times.
… but don't let disappointment linger
It's ok to feel flat for a bit, but it's also important to contain it and realise something like the cancellation of Golden Shears or Horse of the Year is completely out of your control. It's nothing personal, everyone is in the same boat. You can't change it. You simply have to accept it and move on.
Reset … and think local
Ask yourself, how else can you put your energy to good use in other activities that are still happening and meaningful to you? There might be good stuff that's happening locally outside the woolshed or cowshed or packhouse. What else right now is going to give you some joy? If it can't be elite shearing or a regional field day, could it be hunting or fishing or another sport or helping to organise a community event? It's about making the best of a crappy situation. Look for local opportunities to fill the void. By taking time to do what you love, you are increasing your coping space and ability to handle disappointment.
Moving on brings a sense of accomplishment
Disappointment is natural, but if we don't let it fester and take steps to move on, we can soon regain our mojo. Even making a plan and deciding what your next steps are will give you a sense of accomplishment if you're feeling ho-hum.
Create your own event … celebrate what you've got
Instead of waiting for that big event to come round again next year, get along and support some of the smaller things that are happening in your own town. Go to the little show or event down the road. Organise an informal get-together with your team or crew or neighbours. Make the most of what you've still got.
Talk it Out, Support Each Other
We are working and living in unprecedented times with Covid. Many people and industries are experiencing similar disruption and frustrations. That does have an effect on people so it's important to talk about these things on farm and on orchard and support one another. Even if you're busy at work, take time to check how others are doing. Schedule time for catch-ups with colleagues and neighbours so you can put on a brew and have a natter.
Here are some other insights farmers have shared with Farmstrong on this theme of turning a negative event into something more hopeful and helpful.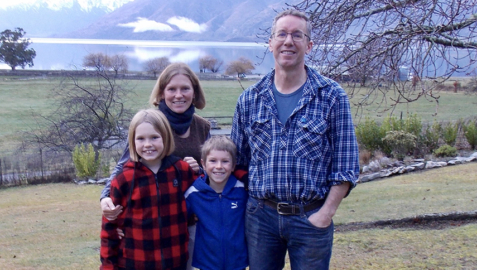 'Celebrate Your Wins'
Mt Nicholas sheep and beef farmer Jack Cocks knows more than most about dealing with setbacks and disappointment. He almost died from an aneurysm and spent years of rehab getting back up to speed on farm. Laid up in hospital, he did a lot of thinking about what was helping him get through and remain positive.
"As farmers we're buffeted by so many external factors beyond our control that it's easy to focus on the negatives and forget about the good things that are constantly happening. That's why it's important to celebrate your wins. Instead of thinking, 'it's too dry' or 'there's a big snow on the way' or 'the dollar's too high', why not celebrate the fact that your ewes are in tremendous order, your feed is finishing your lambs well or your animal health programme means your cattle are healthier than ever."
"If you stop to notice and celebrate these things – and it could be as simple as just writing them down – I'm convinced it keeps you and your business in good shape."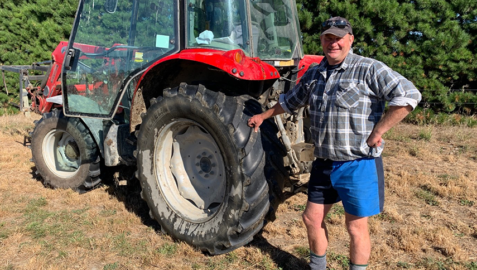 'Always A Way Through'
A few years back Oxford dairy farmer Geoff Spark went through a particularly rough patch when M. Bovis hit his herd. It had a huge impact on his life and livelihood, but it also taught him how to cope with disappointment and adversity.
 "That was certainly the biggest challenge we've faced in farming, but our mindset from the outset was that as negative as the whole thing was, let's try and stay as positive as we can. Let's work as a team to find a solution. My sharemilkers and I were able to share all that stress, share those decisions and talk them through as a group. That kept us strong. There was real pressure, but we pulled it back on track as a team. That taught me that there is always a way through tough situations. It might involve a compromise, it might not be perfect, but there's always a way through."
Let's leave the last word to Farmstrong ambassador Sam Whitelock about how he deals with setbacks on the rugby field.
'Don't Let A Setback Define You'
"Rugby is a big part of my life and the expectation is always there that we will win every game, but that's not the reality. So, while losing a rugby game still hurts, I can tell myself, I'm still a father, a husband, a son with a great family. I also have other things going on in my life, so one event doesn't define who I am as a person."
"That's the most important thing. Sometimes you've just got to accept your setbacks and move on."
"It's also important to retaina sense of humour in the face of adversity and setbacks. I know from my own experience that just getting together with friends and having a giggle over a cup of tea after a tough event can work wonders. When you're having a good time, it relieves the pressure and you start thinking, 'Maybe there's another solution to this.' I know myself, whenever there's been a challenging time it's nice to be able to talk about it and share the load."
Farmstrong is nationwide wellbeing programme that helps people to cope with the ups and downs of farming and growing by sharing things they can do to look after themselves and their families. To find out what works for you, check out farmstrong.co.nz
---