It's not every day a rugby superstar visits your small town. But that's exactly what happened when rugby legend and Farmstrong Ambassador Sam Whitelock spent the day in Wairoa. Local farmer Andrew Powdrell was crowned the lucky winner of our "Win a day with Sam Whitelock" competition with his video entry, and put Sam to work.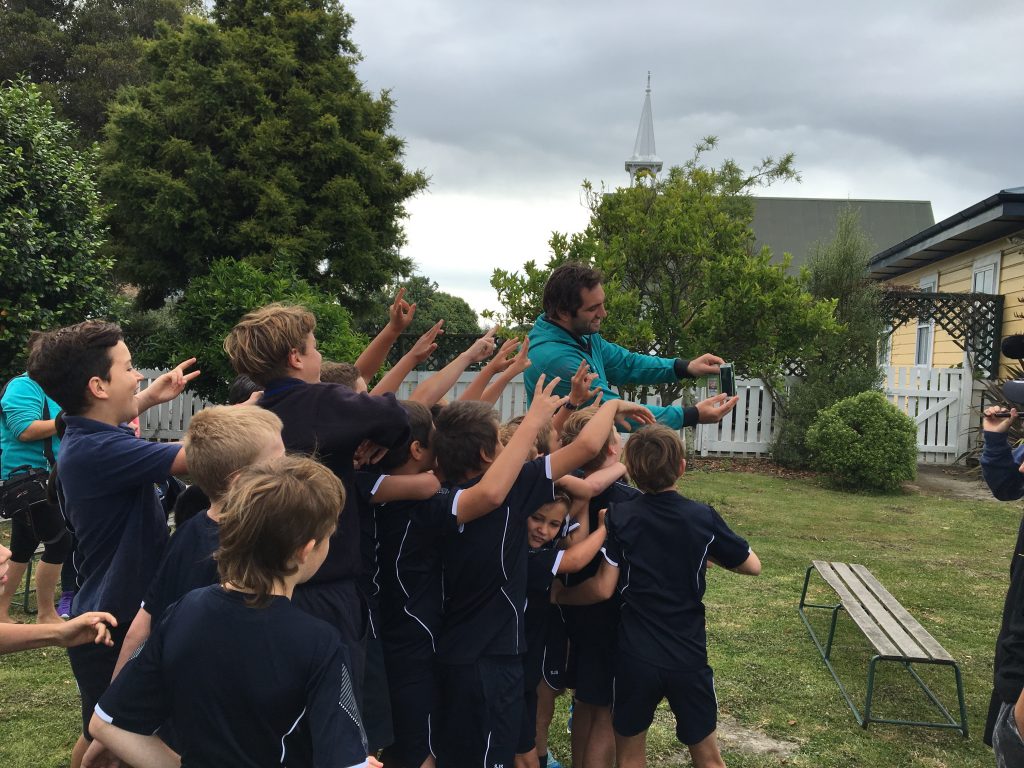 To 'Win Sam for the Day' farmers and growers were asked to share with us a positive behaviour change they were willing to 'lock in' and what they would do with Sam for the day. Sheep, Cattle and Angus Stud farmer Andrew Powdrell and his wife talked about making time for themselves and training for a marathon – after committing much of their recent spare time to supporting their local Wairoa community.
Being community-based people, Andrew though it only fair to share Sam with his whole community so that's exactly what happened. After a powhiri at St Joseph's school, Sam ran a rugby training session for kids, where he encouraged them to "dream big, work hard and have fun." He told them he once went to small country school like them and that anything was possible.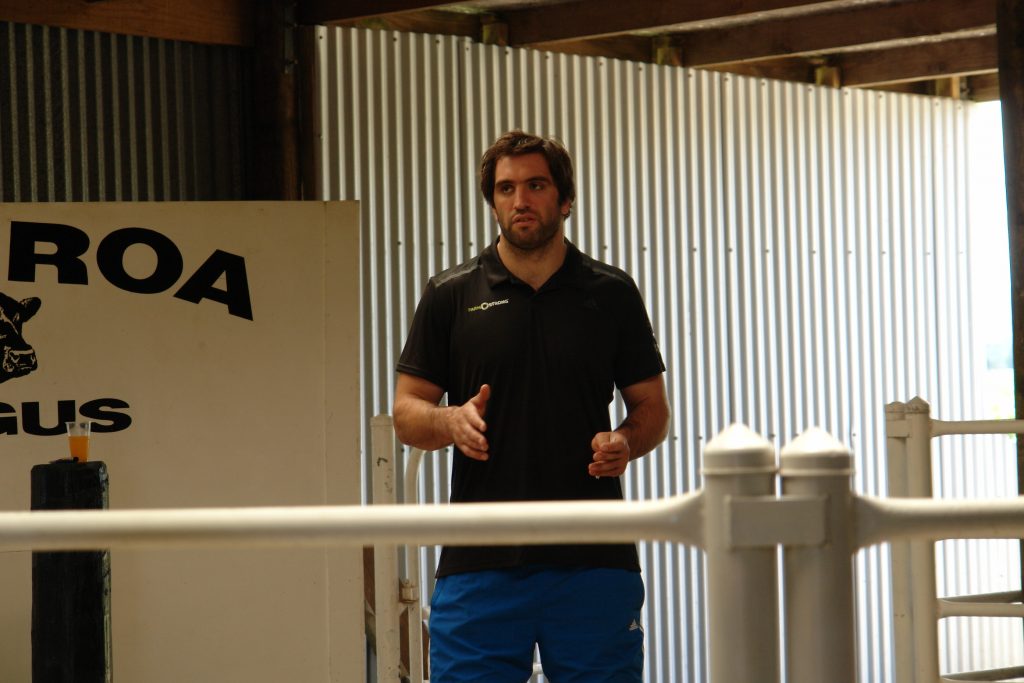 Sam visited the Powdrell's farm, before attending a charity luncheon Andrew had organised at his Turiroa Angus Stud bull complex, giving around 100 local farmers the opportunity to meet Sam, learn more about Farmstrong and raise funds for local community sport.
At the luncheon, Sam talked about how he manages the pressures of his own career, revealing that he regularly schedules downtime off the field to stay fresh, relax and unwind with his wife and family. He also urged farmers to stay hydrated, keep fit and eat healthy. Sam told farmers that 'locking in' small improvements in lifestyle would help them manage the ups and downs of farming.